Chatham Lodging Trust: 7% Yield (Paid Monthly) Can Be Locked in by June 26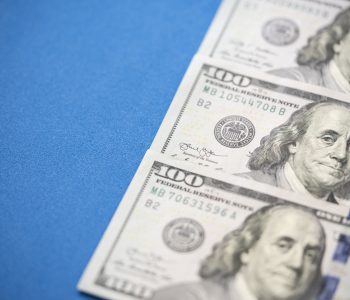 iStock.com/Tatomm
Looking to Oversized Income? Read This
It's not easy being an income investor these days. Last time I checked, the U.S. 10-Year Treasury Note yields just 2.1%.
And it's not like dividend stocks are paying a whole lot more. Right now, the average dividend yield of all S&P 500 companies is a measly 1.9%. (Source: "S&P 500 Dividend Yield," Multpl.com, last accessed June 11, 2019.)
The blunt reality is that we live in an era when yields are generally subdued. And that means you'll need to build quite a large nest egg in order to live off its passive income. For instance, if an investor wants to earn $20,000 in income a year from a portfolio that yields two percent, that person would need a whopping million-dollar portfolio to start with ($1.0 million × two percent = $20,000). In other words, for most retirement investors, a two-percent yield simply doesn't get the job done.
That's why, over the past several years, I've been researching stocks with a particular focus on safe and rising income plays that also offer a high current yield.
Today I want to show you one of my latest findings: Chatham Lodging Trust (NYSE:CLDT). The company offers a yield that's multiple times higher than the market average, and it even follows a more frequent distribution schedule than most stocks.
But investors who want to lock in that yield might want to hurry up. The next round of dividend checks will be mailed out in just a few weeks. To be eligible for that payment, investors would need to take action by June 26.
Chatham Lodging Trust Is a Solid Monthly Dividend Stock
Headquartered in West Palm Beach, Florida, Chatham Lodging Trust is a real estate investment trust (REIT) that specializes in investing in upscale, extended-stay hotels and premium-branded, select-service hotels.
Right now, the company owns 40 hotel properties with an aggregate of 6,092 rooms located in 15 U.S. states and the District of Columbia (D.C.). At the same time, Chatham has a minority stake in two joint ventures that own 95 hotels with an aggregate of 12,500 rooms. (Source: "Chatham Lodging Announces Monthly Dividend," Business Wire, June 10, 2019.)
The company's strategy is to invest in higher-growth markets. As of March 31, approximately 41% of the hotels in Chatham's portfolio were located on the West Coast, while another 29% were located in the Northeast. As a matter of fact, among all U.S. lodging REITs, Chatham has the second-highest exposure to the West Coast market. (Source: "Company Presentation June 2019," Chatham Lodging Trust, last accessed June 11, 2019.)
To get more specific, the company's top three markets are Silicon Valley, San Diego, and D.C. They represent 23%, nine percent, and nine percent of the REIT's annual hotel earnings before interest, tax, depreciation, and amortization, respectively.
By focusing on regions where there's high demand for hotel stays, Chatham can earn oversized income from its portfolio. In 2018, the company's revenue per available room was $134.00, the highest among the three lodging REITs that specialized in the limited-service hotel segment. (Source: Ibid.)
Of course, as I mentioned earlier, the reason why I'm digging this REIT is the income stream it provides. Right now, Chatham pays monthly dividends of $0.11 per share. With CLDT stock trading around $19.00 apiece, that translates to a generous annual yield of seven percent.
The payout has been growing, too. When the REIT first switched from paying quarterly dividends to paying monthly dividends in 2013, its initial monthly dividend rate was $0.07 per share. So over the past six years, Chatham stock's payout has grown by 57%. (Source: "Dividend History," Chatham Lodging Trust, last accessed June 11, 2019.)
Chatham Maintains a Safe Payout
Now, you are probably wondering whether a yield that's more than three times that of the average S&P 500 company is too good to be true. To see whether the dividend is safe, let's take a look at the company's financials.
In 2018, Chatham Lodging Trust generated adjusted funds from operations (AFFO) of $90.7 million, or $1.95 per share. Since the company paid total dividends of $1.32 per share for the year, it had a payout ratio of 68%, leaving a wide margin of safety. (Source: "Chatham Lodging Trust Announces Fourth Quarter 2018 Results," Chatham Lodging Trust, February 25, 2019.)
In the first quarter of 2019, Chatham's AFFO came in at $16.2 million, or $0.34 per diluted share. Again, this provided more than enough coverage for the company's three monthly dividends totaling $0.33 per share paid for the quarter. (Source: "Chatham Lodging Trust Announces First Quarter 2019 Results," Chatham Lodging Trust, May 1, 2019.)
Looking ahead, Chatham expects to earn AFFO of $85.4 to $89.7 million, or $1.80 to $1.90 per share in full-year 2019. If the company achieves this guidance range, it should have no problem covering its total dividend obligation of $1.32 per share for the year.
Investors Can Lock in This Monthly Income Stream by June 26
Earlier this week, Chatham Lodging Trust's board of trustees declared a monthly dividend of $0.11 per share for June 2019. The dividend will be paid on July 26 to shareholders of record as of June 28. The ex-dividend date is set to be June 27.
For those interested in this monthly dividend stock, note that on the ex-dividend date, an investor who buys CLDT stock won't get the next payment; it goes to the seller instead. Therefore, for investors who want to get paid in July, they would need to own the stock before the ex-dividend date, i.e., they would need to take action by June 26.