Charles Schwab Corporation Reports Earnings, Increases Dividend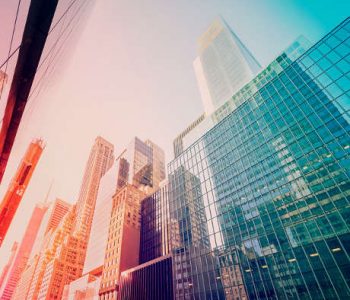 New York, NY — In today's economy, brokerage and banking companies aren't really the fastest growing. This one company, however, just reported record net income.
On Monday, the Charles Schwab Corp (NYSE:SCHW) announced financial results for the second quarter of 2016. The company generated $1.83 billion in net revenue, up 17% year-over-year. Net income came in at $452 million, representing a 28% improvement year-over-year and a 10% increase sequentially. Net income translated to earnings of $0.30 per share. (Source: "Schwab Reports Record Quarterly Net Income of $452 Million, Up 28%," The Charles Schwab Corporation, July 18, 2016.)
These numbers met Wall Street's expectations. On average, analysts were anticipating $0.30 of earnings per share on revenue of $1.8 billion.
"Our second quarter results mark yet another period of standout financial performance for Schwab," said Walt Bettinger, chief executive officer at Schwab. "Our 17% year-over-year revenue growth and 28% increase in earnings reflect the power of our successful 'through clients' eyes' strategy and disciplined financial management, particularly in the face of an unsettled economic environment and interest rates that remain near historic lows." (Source: Ibid.)
Along with the earnings release, the company also declared a new quarterly dividend of $0.07 per share. This represented a 17% increase from Schwab's current payout. After the increase, the company has an annual dividend yield of 1.04%.