CenturyLink Inc: Is CTL Stock's Dividend Yield Threatened?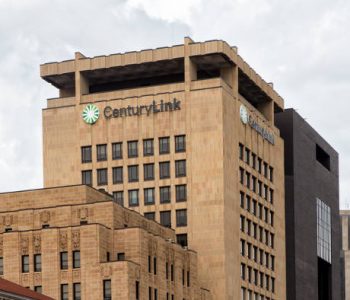 CenturyLink Stock: Level 3 Deal Provides More Cash
Centurylink Inc (NYSE:CTL) stock has been in hot water for long time, despite paying a market-beating dividend yield. Income investors have been questioning how long this telecom giant will be able to sustain its payout when sales are shrinking.
For high-yield seekers, however, CenturyLink stock's 8.4% dividend yield has been a source of attraction, especially at a time when interest rates are near record lows and other investments aren't offering good alternatives.
Headquartered in Monroe, Louisiana, CenturyLink is the U.S.'s third-largest landline phone company, providing fixed-line phone, Internet, and cable TV services to subscribers in 37 states. Despite its widespread presence, CenturyLink has struggled to compete with much bigger rivals, such as AT&T Inc. (NYSE:T) and Verizon Communications Inc. (NYSE:VZ) in the fiercely competitive telecom business, where consumers are shifting to wireless services and shunning fixed-line telephone services.
At this level, CTL stock's dividend yield is four times greater than the average payout by S&P 500 companies. But if you look at CTL stock's performance, you'll realize that investors have always discounted the stock, arguing that its "cash cow" status is unsustainable. This negative sentiment, in turn, has depressed CenturyLink stock and kept its dividend yield attractive enough. Remember, the dividend yield is a function of the company's stock price.
But this week, CenturyLink surprised investors by announcing plans to buy Level 3 Communications, Inc. (NYSE:LVLT) for about $34.0 billion in cash and stocks in an effort to grab a share of the heavy Internet traffic market for businesses. The acquisition, subject to regulatory approval, values Level 3 at $66.50 a share, offering a 42% premium over its stock price being traded before reports of the potential acquisition by CenturyLink. The equity value of the deal, excluding debt, is about $24.0 billion. (Source: "Centurylink To Acquire Level 3 Communications," Centurylink Inc, October 31, 2016.)
"The digital economy relies on broadband connectivity, and together with Level 3 we will have one of the most robust fiber network and high-speed data services companies in the world," said Glen Post, CenturyLink's president and chief executive officer. "CenturyLink shareholders will benefit from the significant synergies and financial flexibility provided by the combined company's revenue growth and strong cash flow." (Source: Ibid.)
Taking into consideration the immediate market reaction, it seems investors aren't happy with this deal, as CTL stock plunged over 12% soon after the details of this acquisition surfaced. This happened despite CenturyLink's statement that it expects to maintain its annual dividend of $2.16 per share.
For income investors, this development raises two very important questions. First, is the Level 3 acquisition enough to stop a slide in CenturyLink sales? And second. are future dividend payments safe?
I think that if you scratch the surface, this deal may not be as bad as some investors think. The details suggest that there are good benefits for investors and this acquisition will likely improve the free cash flows for CenturyLink stock.
Bottom Line on CTL Stock
Here are the key points of this transaction which I believe are a net positive for the company's ability to maintain its high dividend yield:
The combined entity will improve free cash flow, significantly lowering its dividend payout ratio. CenturyLink's current payout ratio is 84%, which is well above the sustainable level of around 60%.
The combined company will benefit from Level 3's nearly $10.0 billion of net operating losses. These losses will substantially reduce the combined company's net cash tax expense over the next several years, positioning it to generate substantial free cash flow.
The increased scale afforded by the combined company is expected to generate $975.0 million in annual run-rate cash synergies, primarily from the elimination of duplicate functions, systems consolidation, and increased operational and capital efficiencies. (Source: Ibid.)
After a 25% cut in its dividend in 2012, CenturyLink stock has maintained its quarterly dividend at $0.54 per share since then. I think this acquisition of Level 3 has opened up a new growth opportunities for CTL stock, being a badly needed move for this telecom giant to enter a new phase of its business cycle, where cloud computing and data management is probably the way to go.