CenturyLink Inc: This 8.5% Yield Looks Interesting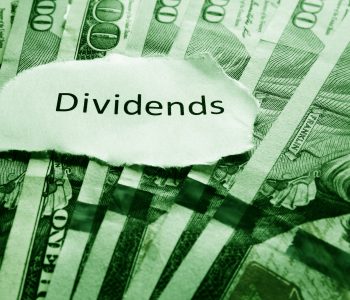 iStock.com/zimmytws
Should Investors Consider This High-Yield Stock?
If you have mixed feelings about CenturyLink Inc (NYSE:CTL) stock, you are not alone.
The company offers a dividend yield that's higher than the vast majority of stocks trading in today's market. But take a closer look and you'll see that it is not exactly the perfect high yielder. Does CenturyLink stock deserve the attention of income investors?
That's what we are going to find out now.
Headquartered in Monroe, Louisiana, CenturyLink Inc is in the communications business. The company provides a wide range of services, from high-speed Internet, voice, and TV to IT, hosting, and managed networks.
Today, the No. 1 reason to check out CTL stock is the sheer size of its dividend stream. With a quarterly dividend rate of $0.25 per share, this stock has an annual yield of 8.5%.
And this is not some little-known ultra-high yielder trading over the counter. CenturyLink Inc runs a quite sizable business, serving customers in more than 60 countries around the world. As a matter of fact, the company is currently the second-largest U.S. communications provider to global enterprise customers.
CenturyLink stock gained plenty of mainstream investor appeal as the company established its business. The company has been a component of the S&P 500 index since 1999.
Now, we know that yields are generally subdued at S&P 500 companies because the index soared for most of the last decade. And that makes CTL stock stand out among S&P 500 components. As of this writing, CenturyLink Inc is the second-highest yielding stock in the S&P 500, only behind Macerich Co (NYSE:MAC).
CenturyLink Inc is Not the Perfect High Yielder
Of course, being one of the highest-yielding stocks in an index is not all always a good thing. For instance, due to the inverse relationship between dividend yield and share price, a company can become a high yielder simply due to a tumbling stock price.
And that seems to be the case with CenturyLink Inc. Over the past 12 months, CenturyLink stock has plunged more than 40%. Ouch!
A disappointing share price performance is not the only reason why CenturyLink is not the perfect high-yield stock. The company has also slashed its dividends.
On February 13, CenturyLink announced a new annual dividend rate of $1.00 per share. Compared to its previous annual dividend of $2.16 per share, the new rate is 53.7% lower. (Source: "CenturyLink Reports Fourth Quarter and Full Year 2018 Results," CenturyLink Inc, February 13, 2019.)
However, the move wasn't because the company couldn't cover its payout. In 2018, the company's free cash flow actually exceeded its total cash dividends. Instead, the lowering of the dividend was a part of CenturyLink's revised capital allocation policy, wherein "the company plans to reduce the net leverage target to a range of 2.75× to 3.25× in a specified timeframe of approximately three years and continue to fund its growth and transformation initiatives." (Source: Ibid.)
Nonetheless, with a lower cash payout, CTL stock's dividend policy does look safer. According to its latest earnings report, the company is on track to generate $3.1 to $3.4 billion in free cash flow in full-year 2019. It is also expected to pay total dividends of almost $1.1 billion for the whole year. (Source: "CenturyLink Reports First Quarter 2019 Results," CenturyLink Inc, May 8, 2019.)
In other words, if CenturyLink achieves its guidance range, it would have $2.0 to $2.3 billion in free cash flow after paying dividends in 2019. That would translate to a rather sizable margin of safety.
At the end of the day, investors tend to have second thoughts about putting their money into a stock after a dividend cut. This is because of the concern that, if management has reduced a company's payout before, they probably wouldn't be shy about doing it again if the business encounters some difficulties.
Still, given the current financial situation, CenturyLink Inc seems to have more than enough resources to support its new dividend rate. And with the stock's status as the second-highest yielding S&P 500 component, I'd say CenturyLink stock deserves a spot on income investors' watch lists.