Centurylink Inc: 7.78% Yield Just One Reason To Like CTL Stock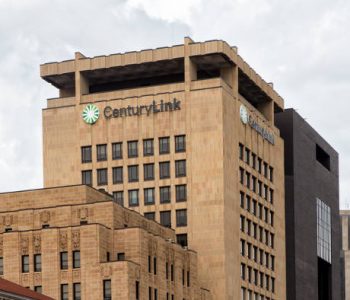 Why CTL Stock is a Fantastic Income Opportunity for Investors
Centurylink Inc (NYSE:CTL), more commonly called CenturyLink, is a telecom that operates in 45 American states. CTL stock is a fantastic opportunity for income investors because it achieved a 7.78% dividend yield on October 7, 2016.
More importantly, CenturyLink's yield has been high for a long time, never dropping below 5.2% during the period between October 2011 and October 2016. That means CTL stock has delivered a dividend yield of over 5.2% for a period of five straight years.
To add icing to the cake, CenturyLink stock's dividend yield has been much higher on some occasions. The charts indicate that CTL stock rose to 9.3% on January 12, 2016 and 10.19% on February 6, 2014. (Source: "CenturyLink Dividend Yield (TTM)," YCharts, last accessed October 11, 2016.)
CenturyLink Stock Offers Investors a High, Steady Dividend
This yield has provided CenturyLink stock investors with a constant dividend yield of $0.54 every quarter since March 2013. The dividend has not risen during that period, but it has not fallen either. This can provide for a steady income because with CenturyLink's low price of $27.76 a share, an investor can easily accumulate a large amount of it. A person that owned 10 shares of CenturyLink would have collected $5.40 in additional income on the last dividend date of August 31, 2016. (Source: "CenturyLink Dividend," YCharts, October 7, 2016.)
Nor is it just the dividend that has been paying for CenturyLink investors. CTL stock offered investors a return on equity of 6.97% on June 30, 2016. That makes CenturyLink a fantastic and underappreciated opportunity for income investors.
CenturyLink Stock: Value Investment
What is more interesting is that CenturyLink stock is also a really great value investment, the company meeting some of Warren Buffett's criteria for a really great company. One of "Uncle Warren's" favorite criteria for value investment is companies that have a monopoly or near monopoly on a heavily used good or service in a particular region; CenturyLink has a near monopoly on landline telephone and broadband Internet service in many areas, including mine.
This gives CenturyLink a lot of subscription income, because customers have to pay the company every month or it simply cuts them off. People that need Internet for their businesses and those who require a landline have no choice but to pay the bill each month.
CenturyLink had 6.05 million broadband Internet subscribers in the United States in 2015, providing it with a lot of subscription income. And that number is fairly steady, with CenturyLink having 6.08 million broadband subscribers in 2014 and 5.99 million in 2013. (Source: "Number of broadband internet subscribers of CenturyLink in the U.S. from 2009 to 2015 (in millions)," Statista, last accessed October 11, 2016.)
All those subscriptions gave CenturyLink $5.272 billion in cash from operations and a net income of $975.0 million for the second quarter of 2016. That cash is what makes it possible for CenturyLink to pay that great dividend yield.
Beyond the cash, CTL stock reported revenues of $17.83 billion from its operations on June 30, 2016. That revenue was only the beginning of the value, because CenturyLink also reported $47.12 billion in assets on the same day.
Those assets include fiber optic networks, telephone system, cloud infrastructure and data centers in 45 of the 50 U.S. states. This includes service to several of America's largest cities including Los Angeles, San Francisco, Denver, Atlanta, and Chicago. (Source: "State and Local Information," Centurylink Inc, October 8, 2016.)
The Bottom Line on CTL Stock
Centurylink Inc stock is a fantastic opportunity for income investors because of its high dividend yield, high return on equity and low price. CTL also meets some classic value criteria because it is an income-generating stock—one so boring that the market largely ignores it.