CenturyLink Inc's 13.6% Dividend Yield Is Finally Worth a Look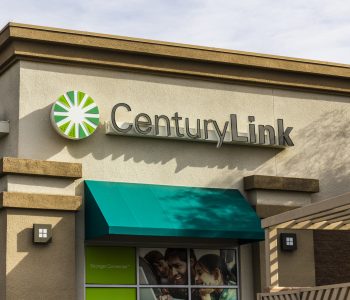 iStock.com/jetcityimage
If You Are Looking for Double-Digit Yields, Read This
There is a very simple reason why CenturyLink Inc (NYSE:CTL) stands out in today's market: a jaw-dropping yield of 13.6%.
Consider this: the average S&P 500 company pays just 1.8% at the moment, so investors purchasing CTL shares today can earn a yield that's more than seven times the benchmark's average.
As a matter of fact, CenturyLink has been the highest-yielding component of the S&P 500 Index for quite some time.
However, that doesn't mean investors have always liked it. For most of the last several years, CTL stock was far from being a market favorite. The reason lies in the company's dividend safety, or rather the lack of it.
You see, CenturyLink has a quarterly dividend rate of $0.54 per share, which translates to an annual payout of $2.16 per share. In full-year 2016, the company generated diluted earnings of $1.16 per share, which was substantially less than what was needed to cover its dividend payments. (Source: "CenturyLink Reports Fourth Quarter and Full-Year 2016 Results," CenturyLink Inc, February 8, 2017.)
As I have said many times in this column, dividends come from profits. If a company can't make enough money on the bottom line to meet its dividend obligation, it will likely have to cut its payout at some point in the future.
In fact, CenturyLink has already done that. In 2013, the company slashed its quarterly dividend rate from $0.725 per share to $0.54 per share. (Source: "Dividend & Stock Split History," CenturyLink Inc, last accessed March 23, 2018.)
Does that mean investors should just remove CTL stock from their watch list?
Not really, because the company has completed a major acquisition, which could significantly improve its financial profile.
Last year, CenturyLink acquired telecom and Internet service provider Level 3 Communications, Inc. (NYSE:LVLT). The deal expanded CenturyLink's network to include more than 100,000 fiber-enabled, on-net buildings in over 350 metropolitan areas. With a pro forma annual revenue of $24.0 billion, the combined company ranks as the second-largest U.S. communications provider to global enterprise clients. (Source: "CenturyLink completes acquisition of Level 3," CenturyLink Inc, November 1, 2017.)
More importantly, CenturyLink expects to generate cash synergies of approximately $975.0 million from this deal.
Looking at CenturyLink's latest earnings report, it's easy to see that the company's financial results have already been improving. In 2017, CenturyLink generated diluted earnings of $2.21 per share, representing a 91% increase year-over-year. Those earnings were more than enough to cover the cash dividends of $2.16 per share that the company declared and paid for the year. (Source: "CenturyLink reports fourth quarter and full year 2017 results," CenturyLink Inc, February 14, 2018.)
Moreover, if you just look at fourth-quarter results, which includes two months of Level 3's financial performance, you'd see that the company generated consolidated diluted earnings of $1.26 per share, which is more than twice the amount per share that dividend shareholders received during the period.
Ultimately, keep in mind that the company is determined to return cash to investors in the form of regular dividend payments. During last month's earnings conference call, CenturyLink's Chief Executive Officer Glen F. Post said, "Our principal operational focus is to drive long-term profitable revenue growth and free cash flow generation so that we can both continue to invest in our business and sustain our strong dividend." (Source: "CenturyLink (CTL) Q4 2017 Results – Earnings Call Transcript," Seeking Alpha, February 14, 2018.)
Going forward, CenturyLink expects to have more than enough resources to continue its generous dividend policy. For full-year 2018, management expects the company to have free cash flow of between $850.0 million and $1.05 billion, even after paying its dividends.
That's why, even though CenturyLink wasn't really a top dividend stock before, its 13.6% yield deserves income investors' attention today.