CCLP Stock: 1 Unique Energy Play Yielding 14.6%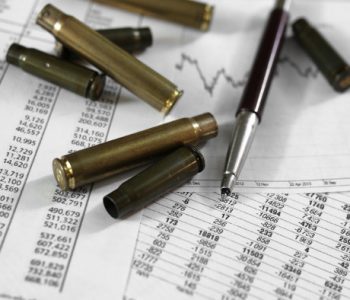 iStock.com/alexkich
A High-Dividend Stock You Likely Haven't Considered
When it comes to income investing in the energy sector, people usually think of pipeline stocks. Running what are essentially energy toll roads, pipeline companies can generate a steady stream of income.
However, pipeline stocks are not the only energy players capable of paying oversized dividends. The energy partnership I'm about to show you pays a draw-dropping 14.2%, and yet it owns no pipeline assets at all.
How is that possible? Well, while this partnership does not own any pipeline infrastructure, it does offer something that's critical for the transportation of energy products: compression.
CSI Compressco LP (NASDAQ:CCLP) is a provider of compression services, which is an essential part of natural gas and oil production, gathering, transportation, processing, and storage.
For instance, natural gas producers need to compress natural gas in order to retrieve it from low-pressure wells to gathering systems. And when companies want to transport natural gas from one location to another using a pipeline, it needs to be compressed constantly, usually at intervals of between 40 and 100 miles.
Now, you may be curious: since compression is so important in this business, why don't energy companies do it themselves?
The reason lies in the uncertainty of volume. Energy producers don't always know for certain how much oil and gas they are going to produce the next year. In other words, their demand for compression services may change from time to time. If they choose to own compression equipment themselves, the equipment could be underutilized in one year, and not have enough capacity the next.
This is where CSI Compressco comes in. It provides compression service to energy companies for a fee. And because the business is done through contracts with high-quality oil and gas producers (including majors and larger independents, as well as midstream operators), the partnership can generate predictable cash flows and return some of that to investors.
Also Read:
MLP Stock List: Earn Reliable Income From These Energy Partnerships 
Right now, CSI Compressco pays quarterly distributions of $0.1875 per unit. At the current price, that translates to an annual yield of 14.6%, making the partnership a true high-dividend stock in today's market.
One of the reasons behind the generous payout is that CSI Compressco is a master limited partnership (MLP). For those not in the know, MLPs are required by law to distribute at least 90% of their profit every year to investors, in the form of dividends.
Most businesses structured as MLPs tend to focus exclusively on U.S.-based operations. CSI Compressco, on the other hand, can give investors some international exposure. This is because the partnership also operates in Canada, Mexico, and Argentina. It generates approximately 12% of its total revenue from international sales and operations. (Source: "Bank of America Merrill Lynch 2017 Energy Credit Conference," CSI Compressco LP, last accessed October 5, 2017.)
While many companies in the energy sector are still deep in the doldrums, CSI Compressco managed to significantly improve its financials recently. In the second quarter of 2017, the partnership grew its revenue by 15% sequentially to $75.0 million. The utilization rate for its compression fleet stood at 78.9% at quarter-end, representing a 190-basis-point improvement from the end of March. (Source: "CSI Compressco LP Announces Second Quarter 2017 Results," CSI Compressco LP, August 8, 2017.)
The Bottom Line on CCLP Stock
Not all double-digit yielders are safe bets, but, by providing a critical service with a stable business model, CSI Compressco is a high-dividend stock that's actually worth considering.