CBS Corp. Announces 20% Dividend Hike, $6 Billion Buyback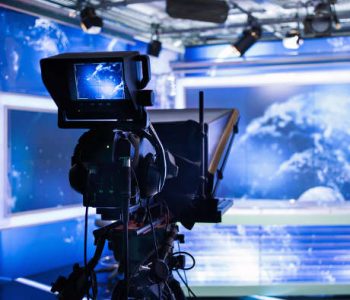 Board Approves $6 Billion Buyback
New York, NY — CBS Corporation (NYSE:CBS) said it will raise its quarterly dividend by 20% and boost its stock buyback.
The company said it would increase its dividend to $0.18 from $0.15 per share. CBS also said the board voted to increase its share repurchase program to $6.0 billion. That is a quarter of the company's market cap and replaces the previous program, which had $1.0 billion remaining as of the end of June. (Source: "CBS Increases Dividend," CBS Corp, July 28, 2016).
Shares in the company are up 15% this year. The first of the higher dividend payments will go out on October 1 to shareholders of record as of September 9.
The dividend increase comes as some analysts question whether the broadcaster can continue to show the kind of growth that fueled a nearly 15% growth in its stock price so far in 2016.
UBS Global Research's Doug Mitchelson downgraded CBS to "Sell," saying he believes TV advertising will lose steam after the Olympics. He sees "slower 2017 growth prospects given tough political and Super Bowl comparisons, and would note that primetime entertainment ratings declines this past season for the CBS Network (including an unusual lack of new hits) suggest greater content cyclicality risk than investors are currently discounting." (Source: "CBS Raises Dividend And Stock Buybacks Ahead Of Q2 Earnings Report," Deadline, July 28, 2016.)
Others are more optimistic. Stifel's Benjamin Mogil still rates CBS a "Buy," saying he believes execs "will point to the successful financing of Star Trek for All Access whereby the production costs have largely been met from foreign sales, allowing the company to have limited costs leading to higher flow-through from subscriber growth at the service." (Source: Ibid.)
Wall Street also wonders about CBS' future amid speculation that controlling shareholder Sumner Redstone might want to re-merge it with Viacom. That's seen as a possibility as he and his daughter Shari engage in multiple court battles to oust Viacom CEO Philippe Dauman. He says that the 93-year-old mogul is no longer capable of making his own decisions—a charge the Redstone camp rejects. (Source: Ibid.)
CBS creates and distributes industry-leading content across a variety of platforms to audiences around the world. The company has businesses with origins that date back to the dawn of the broadcasting age as well as new ventures that operate on the leading edge of media. CBS owns the most-watched television network in the U.S. and one of the world's largest libraries of entertainment content.