CBOE Increases Dividend by 9%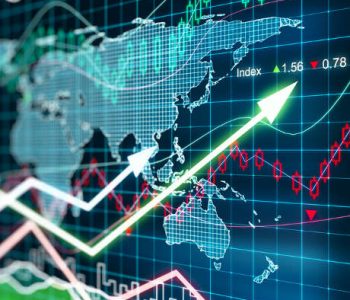 Market Volatility Helps Options Exchange
New York, NY — CBOE Holdings, Inc (NASDAQ:CBOE) increased its quarterly dividend payout by nine percent to $0.25 per share for the third quarter as its revenue rose on higher trading in financial markets amid Brexit volatility.
"This dividend increase reflects our ongoing commitment to return cash to stockholders while investing in our strategic growth initiatives to deliver strong returns to our stockholders long term," says Edward Tilly, CBOE Holdings chief executive officer. (Source: "CBOE Holdings Reports Strong Second-Quarter Results," CBOE Investor Relations, July 29, 2016.)
The Chicago-based company owns the Chicago Board Options Exchange, the world's largest options-trading venue, and it exclusively lists widely traded products including options on the S&P 500. The exchange also owns the VIX, or Volatility Index, which correlates with market distress.
Leading up to and after the U.K. voted in late June to leave the European Union, market volatility jumped as traders and investors considered the economic and political uncertainty of the fallout. Total trading volume rose six percent during the quarter, led by a 22% jump in higher-margin index options and futures contracts like the VIX.
Exchange operators, including CBOE, make most of their revenue through transaction fees, which rise and fall with trading volume. The lurch higher in June volatility and overall rise in trading volume helped push transaction fees 16% higher during the quarter.
The largest U.S. options exchange also reported a 14% jump in its second-quarter profit to $50.7 million, or $0.62 per diluted share, compared to $44.6 million, or $0.54 per diluted share. Adjusted net income allocated to common stockholders was $48.7 million, or $0.60 per share, up nine percent and 11%, respectively, over the second quarter of 2015.
"Our strong financial results were largely fueled by robust trading in options on the S&P 500 Index (SPX) and futures and options on the CBOE Volatility Index (VIX)," Tilly said. "Investors worldwide turned to CBOE's marketplace in the face of increased market uncertainty leading up to and in the aftermath of the Brexit referendum." (Source: Ibid.)
CBOE also saw higher revenue from its market data business, a revenue source it is trying to ramp up, along with some other competitors. Sales there rose 8.1% during the period after slipping in the first quarter. Revenue increased to $163.3 million from $148.7 million.
Analysts projected $0.60 in per-share profit and $161.1 million in revenue, according to Thomson Reuters.
During the second quarter of 2016, the company repurchased $18.1 million worth of common shares. Since the inception of its share repurchase program in 2011, the company has repurchased $503 million worth of shares, the statement said.