CBL Stock: Up 52% Already, But Still Offering a 13% Yield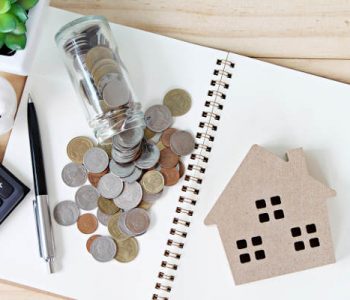 iStock.com/sureeporn
High-Yield Stock Making a Turnaround
"…with a well-covered dividend, CBL & Associates Properties' 19.9% yield deserves a look."
That's what I told Income Investors readers on April 24. In that piece, I explained why dividend investors should consider this high-yield stock.
I hope you followed my advice. Since then, CBL & Associates Properties, Inc. (NYSE:CBL) not only continued paying generous dividends, but also enjoyed a 52.1% surge in its stock price.
Of course, at any given cash dividend rate, a company's dividend yield moves inversely to its share price. So, since CBL stock went on a rally, investors today can no longer lock in a yield of close to 20%.
So, what kind of payout does the stock offer now?
Well, with a quarterly dividend rate of $0.20 per share, CBL & Associates Properties stock has an annual yield of 13.2%.
To put it in perspective, the average dividend yield of all S&P 500 components stands at just 1.8% at the moment. (Source: "S&P 500 Dividend Yield," Multpl.com, last accessed June 26, 2018.)
In other words, CBL stock remains an ultra-high yielder in today's market.
CBL & Associates Properties, Inc.: A Double-Digit Yield That's Surprisingly Safe
Now, I know what you are thinking. Most ultra-high yielders are not really safe bets. Why would risk-averse income investors consider a stock yielding well north of 10%?
Well, let me explain.
For those not in the know, CBL & Associates Properties, Inc. is a real estate investment trust (REIT) headquartered in Chattanooga, Tennessee. The company has a portfolio of 117 properties, including 63 malls, 23 associated centers, eight community centers, five outlet centers, five office buildings, and 13 properties managed for third parties. (Source: "CBL Properties Investor Presentation May 2018," CBL & Associates Properties, Inc., last accessed June 26, 2018.)
In today's market, the No. 1 reason why investors would stay away from a high-yield stock is the lack of dividend safety. Therefore, whenever you see a company offering a yield that is substantially higher than its peers, it's important to check whether its operating cash flow can meet its dividend obligation. In the real estate business, that means looking at a REIT's funds from operations (FFO).
Last year, CBL & Associated Properties earned adjusted FFO of $2.08 per share while paying weighted average cash dividends of $1.02731 per share. That came out to a payout ratio of 49.4%. (Source: "CBL & Associates Properties Reports Results for Fourth Quarter and Full-Year 2017," CBL & Associates Properties, Inc., February 8, 2018.)
In the first quarter of this year, things were equally solid. The company's adjusted FFO came in at $0.42 per share. Given the company's weighted average cash dividend of $0.20885 per share for the quarter, it achieved a payout ratio of 49.7%. (Source: "CBL Properties Reports Results for First Quarter 2018," CBL & Associates Properties, Inc., April 26, 2018.)
Here at Income Investors, we prefer companies with payout ratios of less than 75%, due to the margin of safety. At less than 50%, CBL stock's payout ratio is well within our comfort zone.
Retail Headwinds?
Now, keep in mind that the rally in CBL shares happened only in recent months. Before that, the stock wasn't really a hot commodity. As a matter of fact, the reason why I was bullish on the company in the first place was that I believed the stock was oversold, due to the fear of retail headwinds.
You see, the e-commerce industry has been firing on all cylinders. Because consumers today can purchase a wide variety of products through online vendors, investors have been concerned about the future of the retail industry. And that concern has translated to bearish sentiment toward real estate companies that own shopping malls and outlet centers.
The situation at CBL & Associates Properties, however, might not be as bad as some had thought. According to its latest earnings report, the company had a solid occupancy rate of 91.1% as of March 31, 2018. (Source: Ibid.)
Moreover, in order to improve the quality of its portfolio, CBL has been focusing on owning market-dominant assets. In the first quarter of 2017, more than 90% of the company's mall net operating income came from market-dominant or only-game-in-town malls. On average, its market-dominant properties are located 22 miles away from the nearest competition.
In addition, CBL has reduced its exposure to department store tenants, which tend to be the hardest-hit stores in the e-commerce boom. From 2013 to today, the company has reduced its Sears Holdings Corp (NASDAQ:SHLD) store count by 23, Macy's Inc (NYSE:M) store count by 10, and J C Penney Company Inc (NYSE:JCP) store count by 20. (Source: Ibid.)
Bottom line: Due to continuing headwinds from the retail industry, it's hard to say how long the bull run will continue for this retail REIT. But, as it stands, CBL stock's 13.2% yield remains safe.