The Carlyle Group LP Cuts Quarterly Payout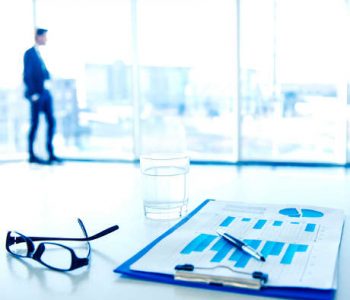 Private Equity Firm Faces Slowdown
New York, NY — The Carlyle Group LP (NASDAQ:CG) reduced its quarterly dividend to $0.63 per unit in the second-quarter from $0.89 per unit after profits declined as its buyout funds' growth slowed and its hedge fund arm again weighed on performance.
Carlyle's distributable earnings, a measure of cash profits available for payouts to shareholders, were $288 million, or $0.84 a share, down from $386 million, or $1.18 a share, a year earlier.
"Carlyle performed well on all metrics in the quarter, with $5.0 billion in gross new fund commitments, five percent appreciation across our carry fund portfolio, $5.3 billion in realized proceeds for our fund investors and a healthy $0.63 per common unit distribution for unit holders," said Carlyle CEO David Rubenstein in a statement. "Our firm is well positioned to take advantage of market opportunities wherever and whenever they may arise." (Source: "The Carlyle Group Announces Second Quarter 2016 Financial Results," The Carlyle Group, July 27, 2016.)
The Washington, D.C., private-equity firm reported on Wednesday a profit of $6.1 million, or $0.07 a share, down from $30.6 million, or $0.34 a share, in the year-earlier period.
Carlyle's economic net income, a measure of profit that includes unrealized gains in the firm's portfolio, was $115.1 million, or $0.35 a share, down from $180 million, or $0.55 a share, a year earlier. Analysts had forecast $0.31 a share, on average, according to a Thomson Reuters poll.
A stock market sell-off in the wake of the U.K.'s vote to leave the European Union slowed the appreciation of private-equity firms' holdings in the second quarter. Since then, stocks have recovered and interest rates remain at historic lows. The rich valuation environment has led market participants to question whether private-equity firms can find acquisitions at attractive prices. (Source: "Carlyle Profits Suffer as Private Equity Sector Slows," The Wall Street Journal, July 27, 2016.)
Carlyle's private-equity portfolio appreciated four percent during the period, less than its five percent gain in the year-earlier period. That compared with a 4.5% rise in KKR & Co. L.P.'s funds and Blackstone Group LP's 2.5% advance in its private-equity holdings.
In Carlyle's global market strategies business, which includes alternative assets like hedge funds, holdings fell two percent, weighed down by energy debt. Carlyle's hedge-fund business has had a disappointing stretch, marked by outflows and poor performance at funds such as Claren Road Asset Management LLC. In May, Mitch Petrick, who is the longtime head of the unit, stepped down.
The firm's assets under management fell to $175.6 billion from $192.8 billion a year earlier and $178.1 billion at the end of the period quarter.
Carlyle's shares closed at $17.26 Tuesday, and were up 11% year-to-date.