Carlisle Companies, Inc. Hikes Dividend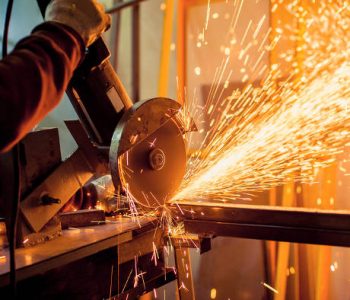 Carlisle Marks 40 Consecutive Years of Dividend Increases
A company making rubber sheet roofing might not sound that exciting. But this one has been raising its dividends every single year for the past four decades.
On Thursday, the board of directors of Carlisle Companies, Inc. (NYSE:CSL) declared a quarterly dividend of $0.35 per share. This represents a 17% increase from its current quarterly payout of $0.30 per share. The dividend will be payable on September 1, 2016 to shareholders of record as of August 19. (Source: "Carlisle Companies Announces 17% Increase in Dividend and the 40th Consecutive Year of Dividend Increases," Carlisle Companies Inc, August 4, 2016.)
"We take great pride in again raising our dividend and in continuing Carlisle's long history of rewarding Carlisle shareholders," said Carlisle's President and Chief Executive Officer, D. Christian Koch. (Source: Ibid.)
Carlisle is a globally diversified company that designs, manufactures, and markets a wide range of products that serve a broad range of niche markets including commercial roofing, energy, agriculture, mining, construction, healthcare, and aerospace and defense electronics. Its history can be traced back to 1917, when Charles S. Moomy opened Carlisle Tire and Rubber Company in Carlisle, Pennsylvania.
The company has a solid track record when it comes to dividend growth. Thursday's announcement marks the 40th consecutive year of dividend increases for Carlisle shareholders. The company now has an annual dividend yield of 1.32%.
The dividend hike is also the latest sign of strength for the manufacturing company. Carlisle reported second-quarter earnings last week. Net sales from continuing operations grew 1.2% year-over-year to $984.6 million.
The bottom line was the real surprise. Carlisle's income from continuing operations increased 22% year-over-year to $115.3 million. The company also achieved a record earnings before interest and tax (EBIT) margin of 17.9%, a 290-basis point expansion from the year-ago period. (Source: "Carlisle Reports Record Earnings Per Share from Continuing Operations of $1.75, a 22% Increase Over the Prior Year, and Record EBIT Margin of 17.9% in the Second Quarter 2016," Carlisle Companies Inc, July 26, 2016.)