Cargojet Increases Cash Dividend by 17.4%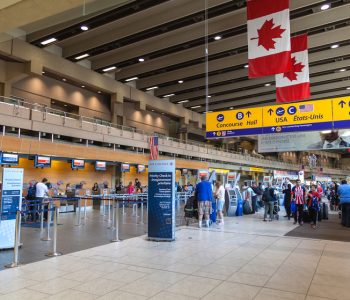 Freight Mover Benefits From Capacity Management
Cargojet Inc. (TSX:CJT), a Canadian-based air cargo service provider, said its board has approved a 17.4% increase in its cash dividend for the period starting July 1 to Sept. 30, according to a statement on the company's web site.
Shareholders of the company's common stock will receive a $0.1750 dividend payout per share, an increase of $0.0259 per share from the previous quarter. (Source: "Cargojet Increases Quarterly Dividend By 17%," Cargojet, August 22, 2016.)
"This increase is a result of our recent and sustainable financial results while maintaining sufficient financial resources and meeting shareholder expectations", said Ajay Virmani, president and chief executive officer of the Mississauga, Ontario-based company.
Cargojet, which moves over 1,300,000 pounds of cargo each business night, said last week that its adjusted earnings before interest, taxes, depreciation, amortization, and restructuring or rent costs (EBITDAR) surged 71% to CA$26.9 million in the second quarter when compared to the same period a year ago. Total sales rose 5.5% to CA$79.3 million and gross margin jumped 186% to about CA$21.0 million. (Source: Ibid.)
While explaining this drastic jump in the company's EBITDAR, Virmani told investors that an improvement in margins and better capacity management helped improve profitability.
"Our record financial and operating results for the quarter reflect our fleet optimization efforts and the elimination of one-time transition costs as we successfully completed the transformation to our new overnight network," he said in the earnings press release. "While organic growth remains flat, we are encouraged by the improvements in yields and continued prudent management of our operating costs including ongoing capacity management." (Source: "Cargojet Announces Exceptional Second Quarter Results," Cargojet, August 15, 2016.)
Cargojet benefits from its strategic partnerships with Canada's largest carrier, Air Canada (TSE:AC), and other freight movers, including TransForce Inc (TSX:TFI).
Air Canada and Cargojet Airways Ltd., a subsidiary of Cargojet, announced in April that they're finalizing a new freight route to Latin America and Europe under which Air Canada Cargo will start dedicated freight services. After this arrangement, Air Canada Cargo will become the only provider of direct scheduled freighter service between Canada and Latin America. (Source: "Air Canada Cargo To Introduce Dedicated Freighter Service To Latin America And Europe In A Commercial Arrangement With Cargojet," Cargojet, April 13, 2016.)
Cargojet also has a multiyear agreement with TransForce, providing overnight air cargo transportation services to the group's companies, including Loomis Express, Information Communication Services Inc., and TF Integrated Solutions. (Source: "Cargojet & TransForce Renew Air Cargo Services Agreement," Cargojet, March 30, 2016.)
Cargojet shares have doubled in the past year and surged 25% in the past three months. The stock price closed at CA$39.24 on the Toronto Stock Exchange on August 19.