CAPL Stock: Why Insiders Are Loading up on This 10.06% Yielder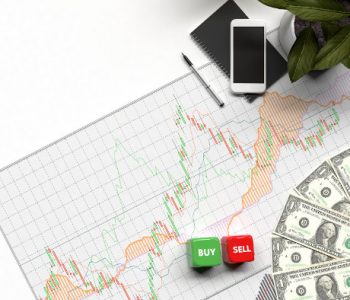 iStock.com/cherry7966
1 High-Yield Stock to Consider
If you have been following the markets, you would know that double-digit yielders don't really have the best reputation. When a company pays too much, there's always a concern about its dividend safety.
Moreover, even when a company is in trouble, management would most likely still be optimistic during earnings conference calls. So how do you know if a high-yield stock is actually worth owning? Well, you can always look for insider buying activity.
Talk is cheap. But when management is willing to use their own money to buy the company's shares, it can make the story a lot more convincing.
One stock that insiders have been loading up on is CrossAmerica Partners LP (NYSE:CAPL), a master limited partnership headquartered in Allentown, Pennsylvania.
CrossAmerica is a wholesale fuel distributor. The partnership distributes branded and unbranded fuel for motor vehicles in the U.S. to around 1,200 locations. It also owns and operates a portfolio of fuel sites and convenience stores. (Source: "Third Quarter 2017 Earnings Call," CrossAmerica Partners LP, last accessed November 24, 2017.)
CrossAmerica is a high-dividend stock. With a quarterly distribution rate of $0.6275 per unit, the partnership offers an annual yield of 10.06% at the current price.
Also Read:
High-Yield Stocks: A Shockingly Safe 9.2% Payout
Because CrossAmerica comes from the beaten-down energy sector, its share price hasn't performed that well. In the past 12 months–a period where the Dow Jones Industrial Average, the S&P 500 Index, and the NASDAQ Composite all soared past their all-time highs–CAPL stock returned negative 2.7%.
While there seems to be a lack of investor enthusiasm, one unique group of investors are still upbeat about the stock: management.
In the last 12 months, insiders—including chief executive officer Jeremy Bergeron, and directors Joseph Topper, Justin Gannon, John Reilly, and Eugene Edwards—have bought a total of 422,257 units of the partnership. During this period, only 634 units were sold by CrossAmerica's management. (Source: "CAPL Insider Activity (SEC Form 4)," NASDAQ, last accessed November 24, 2017.)
But this shouldn't really come as a surprise. Even though the partnership comes from the energy sector, its business held up quite well during the downturn in commodity prices. And the lackluster performance in CAPL's unit price could represent an opportunity.
You see, while many energy companies have cut back their dividends due to falling oil and gas prices, CrossAmerica has actually been raising its payout. Since the beginning of 2014, the partnership has increased its distribution every quarter.
The latest dividend hike, which was announced this October, represented CrossAmerica's 14th consecutive quarterly distribution increase. (Source: "CrossAmerica Partners LP: Declares 14th Consecutive Quarterly Distribution Increase," CrossAmerica Partners LP, October 24, 2017.)
The partnership's rising payouts are backed by solid financials. In the third quarter of 2017, CrossAmerica generated $21.5 million in distributable cash flow, which provided 1.02 times coverage for its quarterly distribution. (Source: "CrossAmerica Partners LP: Reports Third Quarter 2017 Results," CrossAmerica Partners LP, November 7, 2017.)
Final Thoughts on CAPL Stock
In the corporate world, not everyone is willing to put their money where their mouth is. But CrossAmerica's strong insider buying activity represent a solid vote of confidence from management. Adding in its safe, double-digit yield, CAPL stock deserves the attention of income investors.