Capitala Finance Corp: Should This 11.2% Yielder Get an Upgrade?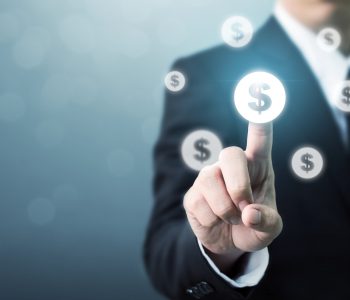 iStock.com/marchmeena29
1 High-Yield Stock to Think About
Despite income hunters' enthusiasm toward high-yield stocks, the blunt reality is that in this day and age, most double-digit yielders are not the safest bets. So whenever an ultra-high yielder's payout gets a bit safer, it deserves our attention.
With that in mind, let's check out Capitala Finance Corp (NASDAQ:CPTA).
Capitala is a business development company (BDC) that focuses on lower-middle-market businesses in the U.S. and Canada. The company has a portfolio that's made up largely of debt investments, providing it with a predictable stream of interest income. The company then returns that income to investors through regular dividend payments.
Right now, Capitala Finance Corp follows a dividend policy that pays shareholders $0.0833 every month. With CPTA stock trading at roughly $8.93 apiece at the time of this writing, that translates to a staggering annual yield of 11.2%.
Of course, as I mentioned earlier, an ultra-high yield like this could be a sign of trouble. So before making any investment decision, let's see if the company has what it takes to back that payout.
Is the Dividend Safe at Capitala Finance Corp?
Looking at the financials, we see that in the fourth quarter of 2018, Capitala Finance Corp generated a net investment income of $3.5 million, or $0.22 per share. This was not enough to cover its three monthly dividends totaling $0.25 per share paid for the quarter.
In full-year 2018, the company's net investment income totaled $1.00 per share. While the amount was enough to cover its total dividends of $1.00 per share paid for the year, it didn't leave any room for error. (Source: "Capitala Finance Corp. Reports Fourth Quarter and Full Year 2018 Results," Capitala Finance Corp, March 4, 2019.)
So, does that mean we should just forget about CPTA stock?
Not quite, because based on the latest results, things have improved quite a bit at this Charlotte, North Carolina-based BDC.
In the first quarter of 2019, Capitala Finance Corp's net investment income came in at $4.1 million, or $0.26 per share. This was more than enough to support its quarterly dividend obligation of $0.25 per share. (Source: "Capitala Finance Corp. Reports First Quarter 2019 Results," Capitala Finance Corp, May 6, 2019.)
Also, in the latest earnings conference call, CPTA's Chairman and Chief Executive Officer Joseph B. Alala, III said, "Consistent distribution coverage remains one of our highest priorities." (Source: "Capitala Finance Corp (CPTA) CEO Joe Alala on Q1 2019 Results – Earnings Call Transcript," Seeking Alpha, May 7, 2019.)
An Improving Business
During the quarter, Capitala invested $15.0 million in two new portfolio companies at a weighted average yield of 11.1%. While high-yield debt can be risky, investors will find some comfort knowing that these new investments are of first-lien structure, meaning that if the borrower defaults and goes through liquidation, Capitala would be the first one standing in line to get paid.
As a matter of fact, the company has put more focus on senior secured lending in recent years. At the end of 2014, first-lien debt only accounted for less than 40% of Capitala's total debt portfolio. By the end of the first quarter of 2019, the share of first-lien debt had grown to 69.3%. (Source: "Investor Update Q1 2019," Capitala Finance Corp, last accessed May 13, 2019.)
By having more first-lien debt as opposed to subordinate debt, the company has improved the risk profile of its lending portfolio.
The Bottom Line on This High-Yield Stock
At the end of the day, since I'm a risk-averse investor, I'd like to see an even stronger dividend coverage than what Capitala currently has. But because the company has moved to outearning its dividends, CPTA stock now deserves a spot on income investors' watchlist.