Capital Power Boosts Dividend By 7%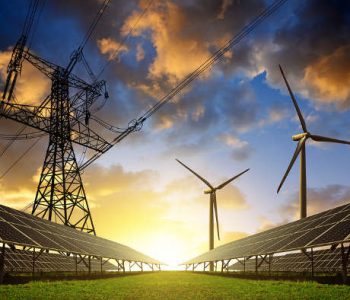 Higher Electricity Prices Propel Growth
New York, NY — Capital Power Corp (TSE:CPX) announced a seven percent increase in its dividend payout as the Alberta-based company swung to profit on higher prices for electricity sales in the second quarter.
The quarterly dividend rose to CA$0.39 per share from CA$0.365, representing an annualized dividend of CA$1.56 per common share. The company reported its second-quarter adjusted earnings per share of CA$0.30 per share against the analysts' estimate of CA$0.18 per share, according to Thomson Reuters.
"Capital Power's second quarter financial performance exceeded management's expectations," said Brian Vaasjo, president and CEO of Capital Power. "We continue to see the benefits of strong portfolio optimization activities that contributed to the strong quarterly results. Our trading desk captured an average realized Alberta power price of $61.00 per megawatt hour (MWh) in the second quarter, well above the average spot price of $15 per MWh." (Source: Ibid.)
Net income attributable to shareholders in the second quarter of 2016 was CA$23.0 million and basic earnings per share attributable to common shareholders was CA$0.19 per share, compared with the loss of CA$34.0 million, or CA$0.39 per share, in the comparable period of 2015. Net cash flows from operating activities were CA$70.0 million in the second quarter of 2016 compared with CA$14.0 million in the same period a year ago. (Source: "Capital Power reports second quarter 2016 results," Capital Power, July 25, 2016).
Capital Power is a growth-oriented North American power producer headquartered in Edmonton, Alberta. The company develops, acquires, operates, and optimizes power generation from a variety of energy sources.
Capital Power owns more than 3,200 megawatts of power generation capacity at 18 facilities across North America. More than 700 megawatts of owned generation capacity is in advanced development in Alberta and Kansas. The company's young and modern fleet generates power from natural gas, coal and solid fuels, and wind.
"We continue to be engaged with the Alberta government to ensure fair compensation is received for the proposed accelerated closure of coal-fired generating units by 2030 under the Alberta government's Climate Leadership Plan," added Mr. Vaasjo. "Discussions with the government-appointed facilitator are on-going and we remain optimistic that a fair and appropriate outcome will be reached for our shareholders. We expect the Alberta government will provide more details on the implementation of their Climate Leadership Plan in the third and fourth quarters of this year." (Source: Ibid.)
The company's shares were up by two percent following the earnings announcement, trading at CA$19.95 on the Toronto Stock Exchange, rising more than 11% so far this year.