You Can't Ignore This News on Pfizer Inc. (PFE) Stock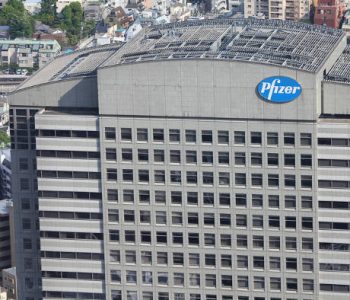 PFE Stock: Breakup Uncertainty Is Over
Pfizer Inc. (NYSE:PFE) has finally decided what investors wanted to hear. The world's second-largest pharmaceutical company has given up the idea to split its business, ending years of uncertainty and speculations which had surrounded PFE stock.
The decision to keep Pfizer as one company and not pursue a breakup, which would have divided the company's Pfizer Innovative Health (new drugs) and Pfizer Essential Health (established drugs) segments into two separate publicly traded entities, was announced today after almost four years of deliberations on its benefits for shareholders. (Source: "Pfizer Decides Remaining One Company Best Positions Company To Maximize Future Value Creation," Pfizer Inc., September 26, 2016.)
So what's next for income investors who were kept waiting for a final world on this potential move, which analysts at Goldman Sachs Group Inc (NYSE:GS) once touted as a strategy to unlock the "trapped" value for this pharma giant? During that period, Pfizer stock drastically underperformed on the S&P-500 healthcare index.
Pfizer is already reaping the benefits of this potential split. Since 2012, while preparing for this move, Pfizer has focused on operating its two units as if they were independent. This approach helped the Pfizer Innovative Health division to grow its incremental revenues from the company's most recently launched products. The division has been strengthened by the $5.2 billion acquisition of Anacor Pharmaceuticals, Inc. (NASDAQ:ANAC) and the pending acquisition of Medivation Inc (NASDAQ:MDVN), worth $14.0 billion.
Pfizer Stock: Deals Opening Up New Growth Markets
During this period, its Essential Health business was revived for a sustainable growth trajectory, which the company attributes to its sterile injectables and biosimilars businesses, as well as growth in emerging markets, which the company expects to continue. The acquisitions of Hospira Inc. and InnoPharma, Inc., and the pending deal to acquire AstraZeneca's small molecule antibiotics business are other growth markets.
"We believe that by operating two separate and autonomous units within Pfizer we are already accessing many of the potential benefits of a split – sharper focus, increased accountability, and a greater sense of urgency,'' said Ian Read, chairman and chief executive officer of Pfizer Inc. (Source: Ibid.)
And that so-called "trapped" value argument between its old and new businesses doesn't sound too valid when Pfizer stock has jumped 83% over the past years and valuations have totally changed.
The Pfizer stock may continue to underperform in the near future, as some investors who were seeing some value from the split will possibly exit their positions. However, this may present a great buying opportunity for income investors who are more interested in a solid investment with a regular increase in dividends and that is backed by one of the biggest pharmaceutical brands in the world.
Final Word on PFE Stock
Let's look at the dividend performance of PFE stock over the past five years. Since the second quarter of 2011, Pfizer's dividend has increased 50% to $0.30 a share from $0.20 a share.  Yielding 3.5%, Pfizer stock is much ahead in the game when it comes to its competitors, such as Johnson & Johnson (NYSE:JNJ), which offers a dividend yield of 2.7%.
Pfizer stock is one of those heavyweights which trades in a range. This may not be a good reason to get excited about this company if you're looking to rack in major capital gains, but that's not the only reason for investing in companies like Pfizer.
As an income investor, you can get in and out of this trade at any time, with no extreme price volatility. Also, with an approximate 10% dividend growth each year, PFE stock is a good candidate to accumulate more shares by just reinvesting and multiplying the number of shares.
2016 is the year when analysts are forecasting a growth in Pfizer sales after many years of stalled performance. And now that the complicated breakup has become history, this may be a good time to get excited about Pfizer stock.