Can This 15.2% Dividend Yield Possibly Be Safe?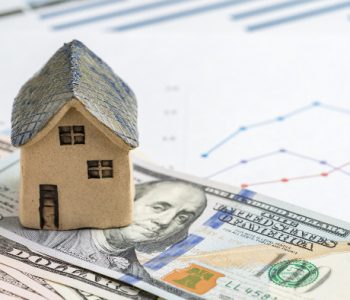 iStock.com/Nuthawut Somsuk
This is One of the Highest-Yielding Stocks in Today's Market
Even though market dividend yield has been largely subdued from surging share prices, it's still possible for investors to find ultra-high yielders. Using any of the dozens of stock screeners available on the Internet today, and you'll be able to single out stocks that pay out many times the market average.
However, that doesn't mean you should call your broker when you see the first double-digit yielder. Very often, the market can be efficient. And the reason why a stock can offer an ultra-high yield is that investors don't believe the payout to be sustainable.
So, in today's article, I'm going to take a look at one of the highest-yielding stocks in today's market and see if the dividend is safe.
The company in question is Washington Prime Group Inc (NYSE:WPG), a real estate investment trust headquartered in Columbus, Ohio.
Like many high-yield stocks, Washington Prime Group doesn't have the best share price performance. Over the last 12 months—a period where all three major stock market indices soared past their all-time highs—shares of WPG stock tumbled more than 30%. Ouch.
Also Read:
WPG Stock: Is This 11.5% Yield Safe?
One of the reasons behind the drop in the WPG's share price was the company's focus on retail properties. Washington Prime Group came into existence in May 2014 as a spin-off from Simon Property Group Inc (NYSE:SPG), the largest shopping mall operator in America. As of September 30, 2017, Washington Prime's portfolio consists of 110 enclosed and open-air retail shopping centers totaling approximately 60 million square feet. (Source: "Global Mizuho Investor Conference," Washington Prime Group Inc, last accessed January 31, 2018.)
Shopping center real estate investment trusts (REITs) used to be very popular investments. This is because most retail investors can't afford to own a shopping center on their own. And by investing in a REIT that focuses on these properties, a smaller investor can become a part owner of massive shopping centers.
The thing is, though, the retail industry isn't in the best of shape right now. Due to the rise of online shopping platforms, investors are worried that consumers won't be going to physical stores as often as before. Several department store retailers have reported sizable declines in sales and profits. As a result, the share prices of many retail REITs also took a beating.
However, that doesn't mean investors should just cross WPG stock off the list. While the retail industry is facing some headwinds, this particular REIT still makes some serious cash from its operations to support its dividend.
Washington Prime's business model is quite simple: the company leases out space in its shopping centers to retailers. By the end of the third quarter of 2017, WPG's open-air properties were 95.3% leased, while its enclosed properties were 90.3% leased. In total, the company's retail real estate portfolio had an occupancy rate of 92.3%. This allows Washington Prime to earn a stable stream of rental income. (Source: "Washington Prime Group Reports Third Quarter 2017 Results," Washington Prime Group Inc, October 25, 2017.)
In the first nine months of 2017, Washington Prime generated adjusted funds from operations of $1.19 per share. It declared and paid total dividends of $0.75 per share during this period. In other words, the company had a payout ratio of just 63%, leaving a wide margin of safety.
Trading at $6.57 apiece, WPG stock offers a staggering annual yield of 15.2%.
With such a conservative payout ratio, Washington Prime could keep making those generous dividend payments, even if business slows down. And with a dividend yield well north of 10%, WPG stock deserves the attention of income investors.