Apple Inc.: Can AAPL Stock Be the Next "Dividend King?"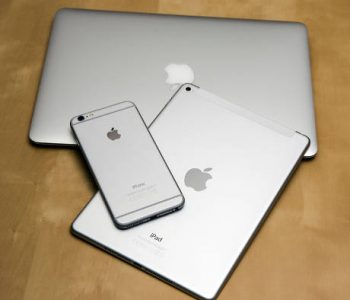 Apple Stock: Dividends Are Next Big Thing
There is no doubt that Apple Inc. (NASDAQ:AAPL) has been one of the greatest growth stories in recent history. With the company's innovative products and constant upgrades, Apple was able to deliver returns which are unlikely to be matched for a long time. But for income investors, the important question is this: "Can AAPL stock become one of those companies that consistently pay dividends and increase them each year?"
Stocks like The Coca Cola Co (NYSE:KO), International Business Machines Corporation (NYSE:IBM) and Microsoft Corporation (NASDAQ:MSFT) are the darlings of income investors for their long history of paying dividends. Investors in this class don't buy them for quick capital gains; instead, they buy and hold these stocks forever to earn quarterly income from dividends.
On this matrix, Apple stock's history is very short. Since the company resumed dividends in 2012, Apple stock's quarterly payout has increased by more than 50%. The last dividend increase was in April 2016, when the company raised its payout by 9.6% to $0.57 per share, giving AAPL stock an annual dividend yield of 1.94%.
This level of dividend yield is probably not something to be proud of. But just looking at Apple's dividend payout won't give you a true picture of the company's ability to return cash to its investors.
Also Read:
Apple's Dividend History and What to Expect in 2017
7 Companies Set to Pay a Special Dividend in 2017
Apple has a massive share buyback plan, which is another way to put cash into investors' pockets. Since the first quarter of 2013, the company has returned $127.0 billion to AAPL stock investors in the shape of share buybacks. This is part of the company's ongoing strategy, in which it plans to return a total of $175.0 billion by reducing the number of shares outstanding through to March 2018. Buybacks are as good for investors as cash dividends because share repurchases allow companies to reduce the number of shares outstanding, boosting the per-share earnings. (Source: "Apple Return of Capital and Cash Position," Apple Inc., last accessed October 21, 2016.)
About 800% capital gain you see in the Apple stock during the past 10 years was made possible largely on the popularity of the "iPhone" alone. The success of this product drove a massive growth in earnings during this time, from $0.32 per share in 2006 to $9.22 per share in 2015. The buzz created around the iPhone brand is a great thing for investors as this shows that demand for Apple's flagship product still remains strong.
But to me, however, this is also the biggest caveat for income investors. If you look beyond all the noise around its innovation and record-breaking earnings quarter-after-quarter, you'll realize that Apple is basically a single-product business. In its most recent quarter, Apple sold $24.0 billion worth of iPhones, contributing 57% to the company's total revenue. (Source: "Apple Inc. Q3 2016 Unaudited Summary Data," Apple Inc., last accessed October 21, 2016.)
No company wants to be that dependent on a single product line. And as history shows, all great innovations face challenges from the next great thing at some point.
Final Thoughts on Apple Stock
But despite these challenges, the reality is that demand for wireless products and services aren't going to go away anytime soon. Companies in this line of business are best at changing their strategies quickly to meet customers' needs and changing preferences.
And with Apple sitting on a massive cash hoard of $232.0 billion, I think the company can easily defend itself from any pressure on the stock price coming from rivals by accelerating its buybacks. For buy-and-hold-type investors, AAPL stock still presents a good opportunity to benefit from the company's regular dividend increases and share buyback plans. I think Apple is the next "dividend king" in the making.