CAKE Stock: Three Reasons to Consider Cheesecake Factory Inc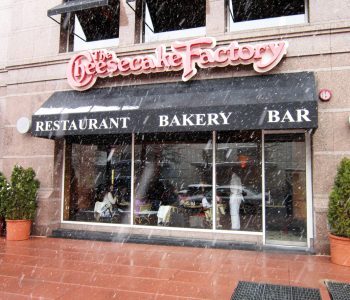 iStock.com/Coast-to-Coast
A Dividend Growth Stock You Likely Haven't Thought Of
Restaurant stocks may not be a market favorite at the moment, but their business model is capable of producing solid dividend payers. Today, we are going take a look at why Cheesecake Factory Inc (NASDAQ:CAKE) stock deserves income investors' attention.
To many consumers, Cheesecake Factory needs no introduction. The company owns and operates 213 full-service, casual-dining restaurants in the U.S. and Canada. According to Nation's Restaurant News, Cheesecake Factory was ranked No. 1 in food quality by consumers in 2017. (Source: "10 brands winning on food quality: Consumer Picks 2017," Nation's Restaurant News, November 14, 2017.)
CAKE Stock Delivers Strong Dividend Growth
While the company has been around for several decades, it did not have a dividend policy until 2012. Still, Cheesecake Factory's dividend growth since then has been nothing short of impressive.
When the company first started paying dividends, it had a quarterly dividend rate of $0.12 per share. Since then, management has raised the payout every year.
The latest dividend hike came earlier this week, when its Board of Directors declared a quarterly cash dividend of $0.33 per share, marking a 13.8% increase from the company's previous payout. The new dividend will start with its August 28 payment to shareholders of record as of August 15.
Looking back, we see that in just six years since establishing its dividend policy, Cheesecake Factory's quarterly dividend rate has grown by 175%. (Source: "Dividends," Cheesecake Factory Inc, last accessed August 1, 2018.)
A Pullback in Cheesecake Factory Stock
Income investors are well aware of the inverse relationship between a company's stock price and its dividend yield. That is, at the same cash dividend rate, the higher the stock price, the lower the yield will be.
So when a company's stock price takes a hit and it maintains its cash dividend amount, the yield would go up.
And that basically describes what had just happened to CAKE stock.
On Tuesday, July 31, Cheesecake Factory reported its second-quarter earnings after the bell. In the next trading session, the share price tumbled 12.4% to $49.06.
The neat thing is, in the earnings report that led to the pullback in Cheesecake Factory stock, the company actually announced a dividend increase. So with a higher cash dividend rate and a lower stock price, this restaurant stock now offers an annual yield of 2.7%.
Before the earnings report, CAKE stock closed at $56.03 per share while having a quarterly dividend rate of $0.29 per share. So at that time, it was yielding slightly under 2.1%.
In other words, in just one trading session, the company's yield went from 2.1% to 2.7%, marking a 28% increase. A yield boost like this is certainly worth noting for income investors.
However, we also know that very often, a stock is down for a good reason. If the plunge in Cheesecake Factory's share price was due to deteriorating fundamentals, then the increase in its yield would be a sign of trouble rather than an income opportunity.
Fortunately, the company's business seems to be rock-solid. And that brings me to my third point on this Calabasas, California-based restaurant chain.
CAKE Stock: Still Running a Growing Business
You see, the main reason behind the latest downturn in CAKE stock was an earnings miss. On July 31, Cheesecake Factory reported an adjusted net income of $30.3 million, or $0.65 per diluted share for the second quarter of its fiscal 2018. Wall Street analysts were expecting the company to report adjusted earnings of $0.81 per share. (Source: "The Cheesecake Factory Reports Results for Second Quarter of Fiscal 2018," Cheesecake Factory Inc, July 31, 2018.)
The thing is, though, while the bottom line number came in less than expected, the top line number actually showed solid improvement. In the second quarter, Cheesecake Factory generated $593.2 million of revenue, representing a four-percent increase from a year ago. Moreover, the number also topped analysts' estimate of $592.7 million.
Most importantly, the company's comparable restaurant sales—a critical measure of a restaurant chain's performance—grew 1.4% in the second quarter.
Bottom Line on Cheesecake Factory Stock
At the end of the day, don't forget that even though the company's profits were considered disappointing by the stock market, they were more than enough to fund its dividends. Cheesecake factory's adjusted earnings of $0.65 per share covered its second-quarter dividend payment of $0.29 per share more than twice over.
In fact, the company has always maintained strong dividend coverage. In the previous fiscal year, Cheesecake Factory generated adjusted net income of $2.60 per diluted share while declaring and paying total dividends of $1.06 per share. That translated to a very conservative payout ratio of 40.8%, leaving a wide margin of safety. (Source: "The Cheesecake Factory Reports Results for Fourth Quarter of Fiscal 2017," Cheesecake Factory Inc, February 21, 2018.)
As it stands, CAKE stock looks like an opportunity for dividend growth investors.