Builders Feeling More Confident on U.S. Housing Recovery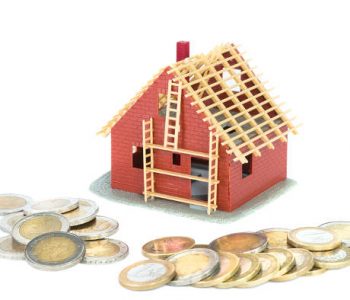 Measure of Home Builder Confidence Gains in August
New York, NY — Builders in the U.S. feel more confident that demand for single-family homes will remain strong, boosting prospects for the economic recovery in the world's largest economy.
The National Association of Home Builders (NAHB) said today that a measure of home builder confidence gained two points in August, rising to 60 from a downward revised reading of 58 in July.  (Source: "Builder Confidence Rises Two Points in August," National Association of Home Builders, August 15, 2016.)
"New construction and new home sales are on the rise in most areas of the country, and this is helping to boost builder sentiment," said NAHB Chairman Ed Brady.
Two out of three housing market index components gained in August, the gauge of current sales conditions increased from 63 to 65, and the index charting sales expectations over the course of the next six months rose a single point to 67.  Lastly, the component that measures buyer traffic dropped to 44, a decrease of only one point.
"Builder confidence remains solid in the aftermath of weak GDP reports that were offset by positive job growth in July," said Robert Dietz, chief economist for the NAHB.  "Historically low mortgage rates, increased household formations and a firming labor market will help keep housing on an upward path during the rest of the year." (Source: Ibid.)
Today's housing data matched economists forecast polled by The Wall Street Journal.
A solid rebound in the U.S. housing will play an important role in the U.S. economic recovery amid global slowdown and uncertainties in Europe after Britain's decision to leave the European Union. So far, the U.S. economic recovery has been uneven with Job market showing a rebound and growth slowing led by business sector.
U.S. economic growth unexpectedly slowed in the second quarter as business inventories declined for the first time in about five years and business investments weakened further, offsetting strong spending by consumers.
Gross domestic product rose at an annualized rate of 1.2% annual after expanding by a revised 0.8% pace in the first quarter, the U.S. Department of Commerce announced in July. The department cut the GDP growth estimate for the fourth quarter to 0.9%.
U.S. job creation rose more than expected for the second straight month in July, the U.S. Department of Labor confirmed in the employment and wage data released earlier this month. Nonfarm payrolls rose by 255,000 jobs after the department revised upward the June increase to 292,000. In addition to July gains, 18,000 more jobs were created in May and June than previously reported. (Source: "Strong U.S. employment report brightens economic outlook," Reuters, August 5, 2016.)