Buckeye Partners, L.P.: An Upgraded 8.9% Payout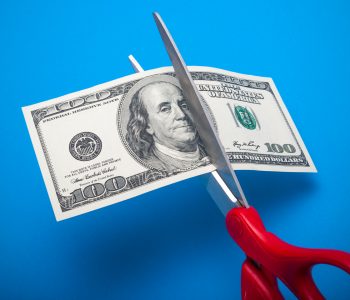 iStock.com/michaelquirk
Can You Really Trust Buckeye Partners, L.P.'s 8.9% Yield?
Readers ask why I would ever pick a stock that recently cut its dividend.
After all, executives hate reducing their payouts. So by and large, lower distributions usually signal a big problem.
The thing is, investors tend to rush for the exits after these events. On these occasions, you can buy good, albeit slightly damaged, businesses for bargain prices.
Take Buckeye Partners, L.P. (NYSE:BPL). The natural gas pipeline owner cut its distribution by more than one-third last year after higher taxes clipped the partnership's bottom line. That announcement sent units plunging over 50%, along with other partnerships in the industry.
Today, units pay a yield of 8.9%. That represents a tidy payout for anyone willing to venture into this troubled industry. But can investors really trust this distribution?
What About BPL Stock's Payout?
Buckeye's distribution cut has left the business on a solid foundation.
In 2018, the business generated $631.6 million in distributable cash flow. Over the same period, management paid out $582.0 million in distributions.
Generally, I like to see companies pay out 90% or less of their profits out as dividends. That leaves executives with a little bit of wiggle room to keep making payments in the event of a downturn.
Buckeye's 92% payout ratio sits at the upper end of my comfort zone. But given pipelines represent rather recession-proof businesses, holders of BPL stock don't have too much to worry about.
Management has also taken measures to shore up the partnership's balance sheet.
Last year, Buckeye Partners, L.P. sold off billions in non-core businesses. Executives used most of the funds raised from these activities to pay down debt.
The partnership's long-term debt load topped $4.0 billion at the end of 2018, down from $4.7 billion during the previous year. This will save Buckeye around $50.0 million in annual interest payments annually—funds, it's worth pointing out, that can be invested in new growth projects or paid out to investors.
The Bottom Line on Buckeye Partners, L.P.
The real risk here? Cash flows.
In addition to pipelines, Buckeye Partners, L.P. also owns an energy storage business. Buckeye earns a fee on every barrel of crude kept in its crude oil tanks.
This business has more volatile cash flows than pipelines. And operations have struggled in recent years as companies have drawn down on the amount of crude they keep in storage.
Buckeye should be through the worst of it, though. Analysts believe the industry is due for another cyclical upswing, which should pad the partnership's bottom line. But if crude oil inventories continue to decline, it could put Buckeye's distribution at risk once again.
That said, the firm's 8.9% yield more than compensates investors for the risks they're taking here. In combination with the measures management has taken to shore up the partnership's finances, investors don't have too much to worry about.
This distribution looks reasonably safe.