Buckeye Partners, L.P. Hikes Distribution 4.3%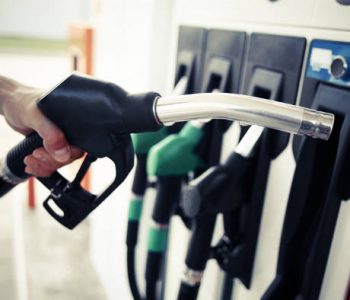 This MLP Now Yields 6.7%
Energy partnerships can do well even when oil prices are down. Buckeye Partners, L.P. (NYSE:BPL) just proved this point again.
On August 5, Buckeye announced that its general partner declared a cash distribution of $1.2125 per limited partner unit for the quarter ended June 30, 2016. This represents a 4.3% increase over the $1.1625-per-unit distribution in the year-ago quarter. The distribution will be payable on August 22 to unitholders of record as of August 15. (Source: "Buckeye Partners, L.P. Reports Second Quarter 2016 Financial Results," Buckeye Partners, L.P., August 5, 2016.)
With the increased quarterly distribution rate, Buckeye has an annual yield of 6.7%. Since the partnership's first quarterly distribution in 1987, it has not missed a single payment.
Along with the distribution hike, Buckeye also reported second-quarter earnings. In the quarter, adjusted earnings before interest, taxes, depreciation, and amortization (EBITDA) from continuing operations totaled $256.6 million, up 24.3% year-over-year. The partnership generated $144.5 million in income from continuing operations in the second quarter, compared to $91.3 million in the year-ago period.
"I'm pleased to report that Buckeye Partners posted very strong results for the second quarter of 2016. These results continue to highlight the benefits of our diversified portfolio of fee-based assets," said Clark C. Smith, chairman, president, and chief executive officer of Buckeye Partners, L.P.. (Source: Ibid.)
"All of our segments contributed to the improved performance over the year-ago quarter. The Global Marine Terminals segment drove significant growth, primarily attributable to the incremental contribution from the completion of the buildout at our Buckeye Texas Partners joint venture, as well as strong demand for storage services across that segment's legacy assets," added Smith. (Source: Ibid.)
Another piece of good news for Buckeye Partners stock investors is the partnership's progress in cost reduction. If it can get costs down, there could be more money left for distributions to unitholders. In the second quarter, Buckeye Partners, L.P. reduced its total costs and expenses by 11.8% year-over-year.
The company's cash flow improved as well. Its second-quarter distributable cash flow from continuing operations was $183.1 million, a 26.4% improvement over the year-ago period. Buckeye Partners, L.P. reported distribution coverage of 1.15 times for the second quarter of 2016.