Brown-Forman Stock Poised For More Gains in 2020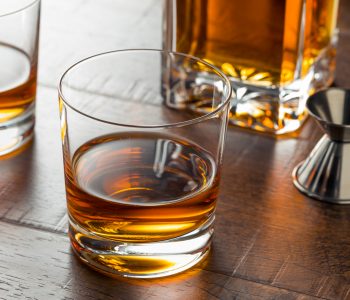 BF Stock Soldiers Through Global Trade War
Heading into 2019, I predicted that Brown-Forman Corporation (NYSE:BF.A, NYSE:BF.B) would hold up just fine. Many analysts, however, deplored this stock at the time, predicting that the whisky business would become collateral damage in a global trade war. But I saw the panic as an opportunity, allowing investors to scoop up Brown-Forman stock at a bargain price.
But to see the stock go up double-digits in 2019? I didn't see that one coming.
Year-to-date, BF stock has jumped about 35%. By comparison, the S&P 500 rallied only 25% over the same period. The gain also puts Brown-Forman on the list of best performers across the entire stock market for 2019.
So how did the company do it?
First off, you can't credit that gain to any ceasefire in the global trade conflict. President Donald Trump, love him or hate him, continues to press China and Europe for better terms. In response, these partners have slapped larger and larger taxes on American-made goods.
Those taxes have hammered Brown-Forman's financial results. For the most part, management as opted not to raise its prices. That has allowed the business to keep growing its sales and market share. But, as you might expect, the decision has come at the expense of profits.
During the second quarter, gross margins dropped from 64.8% to 62.7%. (Source: "Brown-Forman Reports First Half Results; Reaffirms Full Year Earnings Per Share Outlook for Fiscal 2020," Brown-Forman Corporation, December 5, 2019.)
Brown-Forman executives, however, have pushed through by deploying a mix of savvy marketing countermeasures.
In recent years, the company has launched several new flavored whiskeys and mixed drinks. Flavored whiskeys have emerged as a hot category in the beverage industry. It allows the company to reach customers who might have otherwise opted for lighter sips such as vodka. In October, management rolled out their latest version, "Jack Daniel's Tennessee Apple."
Silicon Valley has also reinvented the 149-year-old business. Previously, Brown-Forman executives relegated the company's tech department to a back-office role. But after becoming Chief Information Officer in 2015, Tim Nall has expanded the group's role into a business partner for the marketing and sales teams. By pouring through mountains of customer data, Nall has started spotting new opportunities to cut costs and market Brown-Forman products.
Those efforts have padded the company's revenues. Last quarter, bourbon sales jumped 22% year-over-year. Tequila sales increased 11%. Overall, U.S. sales rose 10% from the same period last year. That made up for slower growth in the Chinese and European markets. (Source: Ibid.)
More importantly, management has continued to reward shareholders. Brown-Forman raised its quarterly dividend five percent to $0.17 per share in November. That move marks the company's 36th consecutive distribution hike and raises the forward yield on BF shares to 1.1%. (Source: "Brown-Forman Increases Cash Dividend 5.0%," Brown-Forman Corporation, November 21, 2019.)
All of which sets the company up well for 2020 and beyond. And if we see any trade-war armistice, that could provide another big catalyst for Brown-Forman stock in the new year.