Brookfield Renewable Partners LP: Finally, a Safe 7.3% Yield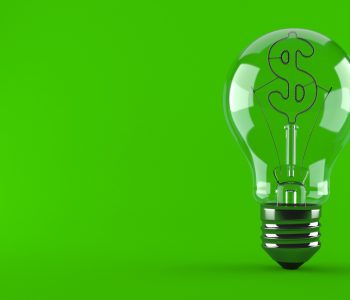 iStock.com/Talaj
Can You Count on This Dividend?
High-yield stocks are like a bag of old apples. They look nice on the outside, but are black and full of worms when you cut them open.
Most of the high-yield stocks that cross my desk have rotted to the core. They fund their big payouts through debt or other dubious means. Either way, it's just a matter of time before the dividend gets slashed.
But once in a while, I get surprised. A stock comes along and offers both safety and a decent payout. When it happens, I can't wait to report back to my readers.
Case in point: Brookfield Renewable Partners LP (NYSE:BEP). This renewable energy company generates steady cash flows, most of which get paid out to shareholders. And with a yield approaching 7.3%, income investors have taken notice.
But savvy readers will ask, "Is this yield too good to be true?" Not in this case. Let's take a dive into the financials.
BEP Stock Has a Growing Distribution
Let's start with the most important concern: cash flow.
In 2018, management projects the business will generate $750.0 million in funds from operations. Over that same period, they expect to pay out $652.5 million in distributions. That comes out to a payout ratio of 87%.
I generally like to see businesses pay out 90% or less of their cash flow as dividends, so BEP stock sits inside my comfort zone. And given the stable nature Brookfield's power assets, investors can rest easy at night.
Moreover, those distributions will likely continue to grow.
Brookfield Renewable Partners LP has a number of avenues to boost profits over the next few years. This includes raising prices, cutting costs, and building new projects.
Overall, management aims to boost the distribution at around five to nine percent per year. That goal looks reasonable given the growing shift to green energy in the utility business. Executives could even boost that growth rate further through acquisitions—assuming they don't overpay, that is.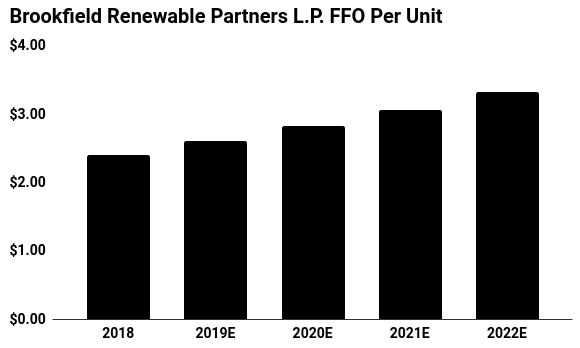 (Source: "Investor Day," Brookfield Renewable Partners LP, September 26, 2018.)

The Bottom Line on BEP Stock
The biggest risk here? Interest rates.
Traders have hammered Brookfield Renewable Partners LP units over the past few months. As bond yields start to rise, we've seen investors swap out their shares for safer coupons in the fixed-income market.
Given that the company has locked in most of its debt at low interest rates, higher yields shouldn't impact cash flows; it will just sting to see the lower unit price in the brokerage account. But for investors that keep their eyes on income, any sell-off would likely represent a buying opportunity.
But at the end of the day, BEP stock's 7.3% looks safe.