Brookfield Renewable Partners LP: Why I'm Digging This 7.1% Yielder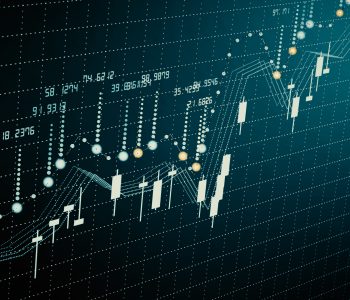 iStock.com/Eduard Muzhevskyi
BEP Stock Is a High-Yield Stock That's Actually Safe
The renewable energy business can be very lucrative, but it's not always the best fit for an income portfolio.
The reason is simple: building wind and solar farms is a costly endeavor, and the companies that construct these renewable energy assets aren't exactly known for their dividend policies.
However, once those assets are built, they don't cost that much to operate and maintain. As a result, owners and operators of renewable power assets have the ability to return cash to investors.
And sometimes, that stream of cash can actually grow.
Brookfield Renewable Partners LP (NYSE:BEP), which owns and operates one of the largest renewable energy portfolios in the world, is one such example. The company's portfolio consists of 877 generating facilities in North America, South America, Europe, and Asia—with total capacity of over 17,400 megawatts.
Multi-Technology with a Hydro Focus
Here's a breakdown of the types of generation assets in Brookfield's portfolio.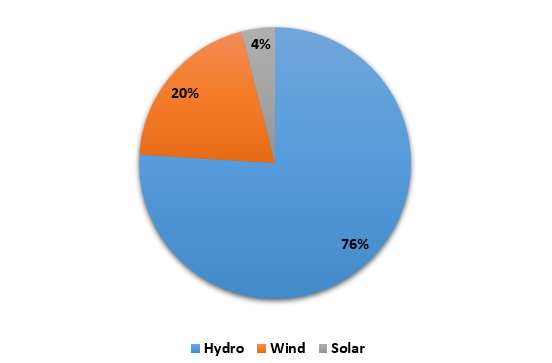 (Source: "Corporate Profile," Brookfield Renewable Partners LP, last accessed February 8, 2019.)
As you can see in the above pie chart, the partnership has a focus on hydro facilities. This is great for income investors because hydroelectric power plants are designed and constructed to operate over a perpetual life with minimal annual reinvestment. Therefore, the bulk of the cash generated from these power plants can be returned to investors.
The business is also quite stable. More than 90% of Brookfield Renewable Partners' cash flows are contracted with creditworthy counterparties, primarily under long-term power purchase agreements. Add it up and you'll see that the partnership's business model is great for paying distributions.
Indeed, for 2019, BEP stock will follow a quarterly distribution rate of $0.515 per share, which would make for an annual yield of 7.1%.
That makes the partnership one of the most generous dividend payers in today's stock market. To give you some perspective, the average dividend yield of all S&P 500 companies is just two percent at the moment. (Source: "S&P 500 Dividend Yield," Multpl.com, last accessed February 8, 2019.)
Maintaining a Safe Payout
Of course, when a stock is offering a yield that's more than three times the benchmark's average, it makes investors wonder whether the payout is actually safe.
To answer that question, let's take a look at the partnership's latest earnings report.
Brookfield Renewable Partners recently reported its full-year 2018 results. For the year, the partnership generated $676.0 million ($2.16 per share) of funds from operations (FFO). This was a solid improvement from its $581.0 million ($1.90 per share) in FFO earned in 2017. (Source: "Brookfield Renewable Announces 14% Growth in FFO and 5% Distribution Increase," Brookfield Renewable Partners LP, February 8, 2019.)
Most importantly, since the company declared and paid total distributions of $1.96 per share last year, its FFO provided more than enough coverage for that payout.
The best part is, BEP stock's distributions have been on the rise.
As I mentioned earlier, the partnership plans to pay quarterly distributions of $0.515 per share in 2019. That's 5.1% higher than what it was paying in 2018.
Looking further back, you'll see that in the last seven years, the partnership's annual distribution per share had increased at a compound annual growth rate of around six percent.
Because Brookfield Renewable Partners has been generating increasing operating cash flows, it is well positioned to continue that distribution hike streak. Indeed, going forward, management is targeting a distribution growth rate of five to nine percent annually.
The Bottom Line on Brookfield Renewable Partners LP
At the end of the day, don't forget that the world is expected to enter a transformation from fossil fuels to renewables. Brookfield Renewable Partners LP stands ready to make that happen.
With a contracted cash flow profile and well covered distributions, BEP stock's 7.1% yield could be an opportunity for income investors.