Brookfield Property Partners LP: This 11.2% Yielder Looks Interesting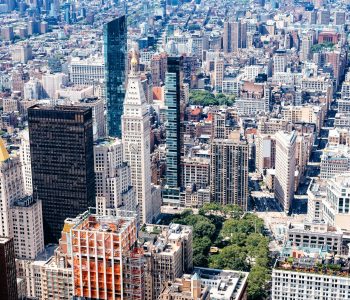 Should Investors Consider This High-Yield Stock?
In the real estate space, Brookfield Property Partners LP (NASDAQ:BPY) has always been an interesting name to consider. The company has delivered some serious growth over the past few years, and its dividend yield has been above average, usually ranging between four and seven percent, depending on where BPY stock was trading.
But then COVID-19 hit. Investors started unloading nearly everything, including Brookfield Property stock. And while the U.S. stock market has largely bounced back from the sell-off, Brookfield Property's recovery has been much slower. In fact, at the time of this writing, BPY stock is still down 34% year-to-date. Ouch!
The reason behind BPY stock's downturn had to do with the types of real estate it owned. You see, Brookfield Property Partners' portfolio has three main segments: "Core Office," "Core Retail," and "LP Investments."
Core Office consists of 134 office buildings totaling 94 million square feet in gateway cities around the globe such as London, Los Angeles, New York, and Toronto. Core Retail is made up of 122 malls and urban retail properties totaling over 120 million square feet throughout the United States. Meanwhile, the company's LP Investments segment aims to acquire high-quality assets at a discount to replacement cost or intrinsic value. (Source: "Corporate Profile March 2020," Brookfield Property Partners LP, last accessed September 1, 2020.)
Now, you can probably see where the concerns came from. Due to the COVID-19 pandemic, governments around the world have ordered the closure of numerous businesses. People were asked to stay home to contain the spread of the virus. Economic activity has slowed down dramatically.
And if businesses aren't making money, they might have a problem paying their rent. With a giant portfolio of office buildings and retail properties, Brookfield Property is certainly in a challenging situation.
Indeed, if you take a look at the company's latest earnings report, you'll see that its financials did take a hit as a result of the pandemic.
In the second quarter of 2020, Brookfield Property Partners' Core Office business generated $126.0 million in funds from operations, down from $187.0 million in the same period a year ago. Funds from operations in Core Retail came in at $140.0 million, compared to $170.0 million in the second quarter of 2019. (Source: "Brookfield Property Partners Reports Second Quarter 2020 Results," Brookfield Property Partners LP, August 6, 2020.)
Brookfield Property Partners LP Still Delivers Oversized Distributions
Given the decrease in its financials, you'd think the company would cut back its distributions. After all, this is an extraordinary time, and we've already seen plenty of dividend cuts from companies owning office buildings, malls, apartment complexes, and even healthcare properties.
But that's not really the case with Brookfield Property. In a letter to unitholders in August, the company's Chief Executive Officer Brian Kingston said, "We ended the quarter with $6.0 billion of group-wide liquidity, including $1.5 billion of cash on hand, $2.8 billion of capacity under our corporate and subsidiary credit facilities and $1.7 billion of undrawn construction facilities. As a result, this week our Board of Directors approved our next quarterly distribution of $0.3325 per unit." (Source: "Letter to Unitholders," Brookfield Property Partners LP, August 6, 2020.)
To put it in perspective, $0.3325 per unit is the same amount that BPY was paying in March and June, and is 0.8% higher than what it was paying a year ago. In other words, the company has managed to maintain its payout.
So what we have here is a beaten-down stock that has maintained its cash distribution, meaning its yield has shot up. Trading at $11.90 per unit at the time of this writing, Brookfield Property stock offers an annual distribution yield of 11.2%.
And remember when I said the company had delivered serious growth over the past few years?
Well, from 2014 to 2019, Brookfield Property Partners LP grew its funds from operations and realized gains at an annual clip of seven percent. During the same period, its cash distribution increased six percent annually. (Source: "Corporate Profile," Brookfield Property Partners LP, op. cit.)
So this is a company that is traveling on an upward path and is very determined to return cash to investors. If the impact from the pandemic turns out to be temporary and BPY's business recovers, its 11.2% yield could be an opportunity.