Brookfield Infrastructure Partners L.P.: Blue-Chip Stock with Generous & Growing Payout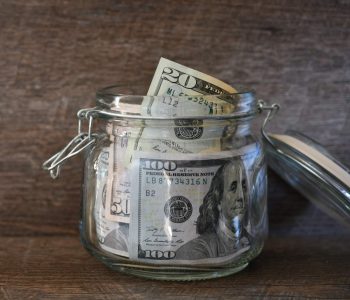 A Top Dividend Stock Most People Likely Haven't Considered
In these uncertain times, blue-chip stocks are getting more attention. But here's the catch: blue-chip companies have already been highly sought over the past decade. As a result, most of them don't provide much in terms of dividend yield.
For instance, the average dividend yield of S&P 500 companies stands at just 1.5% at the moment. (Source: "S&P 500 Dividend Yield," multpl.com, last accessed February 25, 2021.)
And that's why I want to talk to you about Brookfield Infrastructure Partners L.P. (NYSE:BIP).
As its name suggests, Brookfield Infrastructure focuses on infrastructure. In particular, it owns and operates a portfolio of assets in four main segments: utilities, transport, energy, and data infrastructure. These assets are diversified across North America, South America, Europe, and Asia Pacific.
BIP stock may not be a familiar ticker to most people, but the company is one of the largest owners and operators of critical infrastructure networks in the world.
To give you an idea, the partnership's portfolio includes approximately 2,000 kilometers of electricity transmission lines; 2,700 kilometers of natural gas pipelines; over 30,000 kilometers of rail tracks; about 4,000 kilometers of toll roads; 16,500 kilometers of natural gas transmission pipelines; 1,600 cell sites; more than 140,000 multi-purpose towers and active rooftop sites; and 53 data centers. (Source: "Investor Fact Sheet," Brookfield Infrastructure Partners L.P., last accessed February 24, 2021.)
While these assets don't look that exciting, they're an essential part of the modern economy. And that essentially allows Brookfield Infrastructure Partners to run a stable business through thick and thin.
Just take a look at last year, when numerous sectors were severely impacted by the COVID-19 pandemic. Brookfield Infrastructure, on the other hand, weathered the storm in much better shape than most companies because 95% of its funds from operations (FFO) were unimpacted by global economic shutdowns. (Source: "Corporate Profile," Brookfield Infrastructure Partners L.P., last accessed February 24, 2021.)
I should point out that Brookfield Infrastructure stock is not an S&P 500 component. However, with a market cap of over $20.0 billion and a huge presence around the world, I'd say it deserves to be considered a blue-chip stock.
Better yet, it offers more generous payouts than many of the well-known blue-chip names. BIP stock has a quarterly distribution rate of $0.51 per unit, which, at its current unit price, translates to an annual yield of 3.9%.
In other words, this partnership offers a yield more than twice as high as the average S&P 500 company.
The payout has been on the rise, too. In 2009, Brookfield Infrastructure stock paid a total distribution of $0.64 per unit. This year, BIP stock is on track to pay $2.04 per unit. That translates to a compound annual growth rate of roughly 10%.
Now, some investors might wonder whether a boring industry like infrastructure can support those substantial distribution hikes.
Well, a look at the company's financials should be reassuring. In the fourth quarter of 2020, Brookfield Infrastructure generated FFO of $0.86 per unit, marking an 11.7% increase year-over-year. The amount was also substantially more than the $0.485 per share of cash distribution the company declared and paid in the quarter. (Source: "Brookfield Infrastructure Reports 2020 Year-End Results," Brookfield Infrastructure Partners L.P., February 3, 2021.)
In full-year 2020, the partnership grew its FFO per share by 2.3% year-over-year to $3.13. Considering that Brookfield Infrastructure declared and paid total distributions of $1.94 per unit in 2020, it had a rather conservative payout ratio of 62.0%.
Going forward, Brookfield Infrastructure Partners is targeting annual distribution growth of five to nine percent. Its target payout ratio, on the other hand, is between 60% and 70% of FFO.
Bottom Line on Brookfield Infrastructure Partners L.P.
In the current market environment, Brookfield Infrastructure stock's safe yield of nearly four percent should already be good enough for most dividend investors.
Factoring in the expected annual distribution growth, BIP stock could represent a serious income opportunity.