Brookfield Asset Management Inc: A Little-Known Top Performer for Income Investors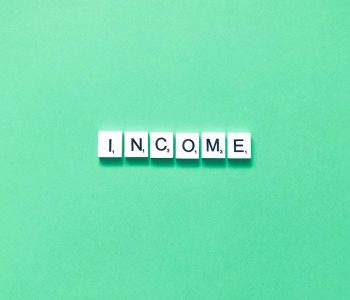 BAM Stock Is a Top Dividend Stock Most People Likely Haven't Considered
Many of the popular dividend stocks are household names because they're companies that produce consumer products. In that regard, Brookfield Asset Management Inc (NYSE:BAM) isn't one of them. An alternative asset manager based in Toronto, ON, Canada, BAM stock isn't a familiar ticker to most Americans.
And yet, Brookfield Asset Management stock has actually done a tremendous job when it comes to serving income investors.
Allow me to explain.
The first thing to note is that, while Brookfield Asset Management is headquartered north of the border, its dividends are denominated in U.S. dollars. And those dividends have been on the rise.
In 2016, BAM stock was paying quarterly dividends of $0.0867 per share. Today, the quarterly payment stands at $0.13 per share. That's a 50% increase over the last five years. (Source: "Distribution History," Brookfield Asset Management Inc, last accessed September 2, 2021.)
And it isn't just dividends that shareholders have collected; the company has also delivered a very strong stock-price performance.
Take a look at the following chart. It shows the total return from Brookfield Asset Management stock since I featured it in my Income for Life advisory in March 2019.
Brookfield Asset Management Inc (NYSE:BAM) Stock Chart
Chart courtesy of StockCharts.com
Assuming automatic dividend reinvestment, the total return since March 2019 is approximately 92%. That includes last March's market crash and the subsequent recovery.
The reality is, while BAM stock isn't as well known as the other dividend giants, it has a rock-solid business to back its growing payouts.
Brookfield Asset Management Inc has more than $625.0 billion of assets under management in the real estate, infrastructure, renewable power, private equity, and credit sectors.
The company offers a wide range of alternative investment products to investors around the world, including pension plans, endowments, foundations, sovereign wealth funds, financial institutions, insurance companies, and private wealth advisors.
Moreover, Brookfield isn't standing still. Over the 12-month period ended June 30, 2021, the company's fee-bearing capital grew from $48.0 to $325.0 billion. This led to a $334.0-million increase in fee-related earnings. (Source: "Brookfield Announces $2.4 billion of Net Income, $1.2 billion of Distributable Earnings in Second Quarter," Brookfield Asset Management Inc, August 12, 2021.)
The company's other financial metrics have improved substantially as well.
In the second quarter of 2021, Brookfield Asset Management generated $1.2 billion in distributable earnings (which were formerly referred to as "cash available for distribution and/or reinvestment"), representing a 13.9% increase year-over-year. Its funds from operations came in at $1.6 billion, up by 37.9% year-over-year. The company's net income of $2.4 billion was substantially higher than what it earned in the year-ago quarter.
Of course, what dividend investors care the most about is whether the company can afford its payout. On that front, Brookfield Asset Management is solid. On a per-share basis, the company's distributable earnings were $0.79 in the second quarter of 2021. That was more than six times as much as its quarterly dividend payment of $0.13 per share.
Looking further back, in the 12-month period ended June 30, 2021, Brookfield Asset Management generated distributable earnings of $4.05 per share. Considering that the company paid total dividends of $0.50 per share for this period, its payout was very well covered once again.
Bottom Line on Brookfield Asset Management Inc
Trading at $56.39 apiece, Brookfield Asset Management stock has an annual dividend yield of 0.9%, so it's not something that yield hunters would find too attractive. But the company is only paying out a small fraction of its distributable earnings, and its business is growing at a commendable pace. What that means is there's plenty of room for future dividend hikes from Brookfield Asset Management Inc.
In other words, investors who have BAM stock today can look forward to earning a higher yield on cost in the near future.