Brookfield Asset Management Inc: Why This "Boring" Dividend Stock Might Soar 233%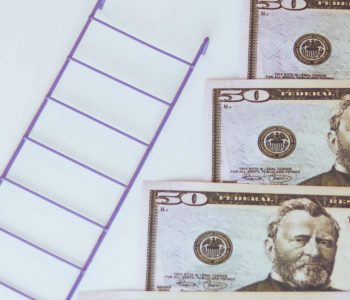 Big Returns Ahead for BAM Stock?
At first glance, Brookfield Asset Management Inc (NYSE:BAM) does not look particularly exciting. The alternative asset management company hasn't been a hot stock this year, and with an annual dividend yield of 1.5%, it's not exactly a high-yield name either.
But if you are an income investor with a relatively long-term investment horizon, Brookfield Asset Management stock might be one of the best opportunities in today's market.
Allow me to explain…
Brookfield Asset Management is an alternative asset manager headquartered in Toronto, ON, Canada.
The asset management business is nothing new, but this company has churned out some very significant growth. Consider that, in 2002, it had about $20.0 billion in assets under management (AUM). Today, Brookfield Asset Management's AUM are around $550.0 billion, which makes it one of the largest alternative asset managers in the world.
The funds are invested across the real estate, infrastructure, renewable power, private equity, and credit sectors. (Source: "Investor Day," Brookfield Asset Management Inc, last accessed October 26, 2020.)
One of the company's main achievements has been the increase in its fee-bearing capital.
Four years ago, the asset manager's fee-bearing capital was $107.0 billion. Today, the amount is $277.0 billion, marking a total increase of 159%. (Source: "Q2 2020 Supplemental Information," Brookfield Asset Management Inc, last accessed October 26, 2020.)
And as you'd expect, with more fee-bearing capital, the company was able to earn a lot more in fees. From 2016 to 2020, the fee-related earnings (for the trailing 12 months ended June 30) more than doubled.
As I mentioned in the beginning, BAM stock is not a market favorite at the moment. The company's shares were on an uptrend earlier this year, but plunged during the COVID-19-induced market sell-off. While Brookfield Asset Management stock has climbed back quite a bit from its March lows, it's still down about 15% year to date.
However, that's exactly where the opportunity could be.
According to the company's investor presentation in September, its asset manager plus invested capital—which can be viewed as net asset value—stood at $83.8 billion, or approximately $53.00 per share, as of June 30. Yet BAM stock trades around $33.00 apiece, which translates to a significant discount to net asset value. (Source: "Investor Day," Brookfield Asset Management Inc, op. cit.)
And that's not even the best part.
Over the next few years, the value of Brookfield Asset Management's business could grow to a much higher level.
You see, the company projects that, by 2025, its fee-bearing capital will grow to $510.0 billion, which would allow it to generate fee-related earnings of $2.6 billion. Factoring in the company's expected carried interest and invested capital, it could have net asset value of $110.00 per share in five years. That's 233% more than where Brookfield Asset Management stock is trading today.
Of course, it remains to be seen whether this asset manager can achieve its projected growth, and stock prices don't always reflect the net asset value of the business. However, because of the sheer size of the projected growth, getting close to the target could allow BAM stock to trade at a much higher level.
And investors don't have to wait to earn returns from Brookfield Asset Management stock because the company pays cash dividends.
Brookfield Asset Management Inc Also a Reliable Dividend Stock
As I said, the 1.5% yield may not seem like much, but the payout is quite reliable, even in today's extraordinary economic environment. Just take a look at the company's latest earnings report and you'll see what I mean.
In the second quarter of 2020, Brookfield Asset Management generated $605.0 million in cash available for distribution and/or reinvestment (CAFDR). Considering that the quarterly dividend obligation for the company is about $181.0 million, it was paying just around 30% of its CADFR. (Source: "Brookfield Asset Management Announces Record $23 billion of Fundraising and Reports Second Quarter 2020 Results," Brookfield Asset Management Inc, August 13, 2020.)
The payout has been on the rise, too. Over the past five years, BAM stock's quarterly dividend rate has increased by 50%. (Source: "Distribution History," Brookfield Asset Management Inc, last accessed October 26, 2020.)
And remember the company's optimistic projection we looked at earlier?
Well, in that projection, Brookfield Asset Management Inc's CAFDR is expected to grow to $5.2 billion in 2025—that's more than double the current annualized amount. In other words, even if the company maintains a low payout ratio, traveling on that growth trajectory should lead to some substantial dividend hikes.
As it stands, Brookfield Asset Management stock looks like a great opportunity for income investors.