Broadridge Financial Solutions, Inc. Reports Earnings and Hikes Dividends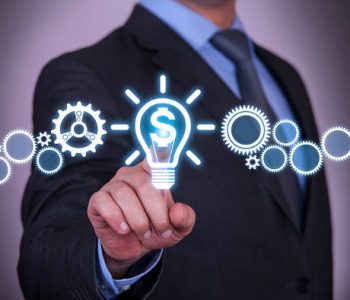 10% Increase in Quarterly Dividend Rate
New York, NY — Information services companies might not sound that exciting, but this one has been increasing its dividend every single year since its initial public offering (IPO).
On Tuesday, August 9, Broadridge Financial Solutions, Inc. (NYSE:BR) announced that its board of directors declared a quarterly dividend of $0.33 per share. This represents a 10% increase from its current quarterly payout of $0.33 per share. The dividend will be payable on October 1, 2016 to shareholders of record as of September 15. (Source: "Broadridge Reports Fourth Quarter and Fiscal Year 2016 Results," Broadridge Financial Solutions Inc, August 9, 2016.)
Broadridge provides investor communications and technology-driven solutions to banks, broker-dealers, mutual funds, and corporate issuers. The company was founded in 2007 as a spin-off from Automatic Data Processing (NASDAQ:ADP).
With this increase, BR stock has an annual dividend yield of 1.96%. Since Broadridge became a public company in March 2007, the company has raised its dividend every single year.
Along with the dividend hike, Broadridge also reported financial results for the fourth quarter of its fiscal 2016, which ended June 30. In the quarter, the company grew its revenue by five percent year-over-year to $975 million. The increase was driven by higher recurring fee revenue, higher distribution revenue, and higher event-driven fee revenue.
Top-line growth translated to the bottom line. For the quarter, adjusted net earnings came in at $176 million, up two percent from the $172 million for the year-ago period. Adjusted earnings per share increased four percent year-over-year to $1.45.
"Broadridge reported record results for fiscal year 2016. Revenues rose 8% to $2.9 billion, led by 9% growth in recurring fee revenues, and Adjusted EPS increased 11% to $2.73," said Broadridge's president and chief executive officer, Richard J. Darly. (Source: Ibid.)
"I am especially pleased by the strong demand we saw for our products and services, as evidenced by $151 million of closed sales, an all-time high for Broadridge. We also continued to deploy capital to strengthen and grow our business, including the acquisition of DST's North American Customer Communications business in July, which we expect will deliver significant strategic and financial benefits over a multi-year period," he continued. (Source: Ibid.)