BRG Stock: Earn a Monthly Income with a 10.7% Yield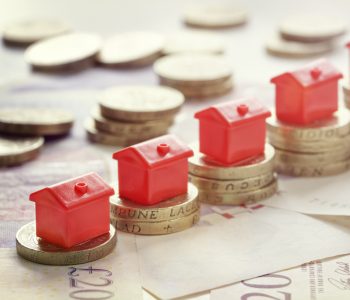 iStock.com/BrianAJackson
1 Monthly Dividend Stock for Income Investors
Apartment buildings can be great income investments. Because people always need a place to live, apartment buildings in populated areas can provide investors with a steady stream of income.
However, those things aren't cheap. In big cities, a 20-story apartment building would easily go for tens of millions of dollars. So unless you are an ultra-high-net-worth individual, buying an apartment building directly is not really an option.
The thing is, though, while most Americans cannot afford to own apartment buildings outright, there is still a way for them to collect a rental income from these buildings.
I'm talking about investing in residential real estate investment trusts (REITs), like Bluerock Residential Growth REIT Inc (NYSEMKT:BRG).
REITs are companies that invest in real estate assets. They usually own a portfolio of properties and collect rental income from the tenants.
REITs pays little to no income tax at the corporate level. But to receive this special tax treatment, they must distribute at least 90% of their profits to shareholders every year in the form of dividends.
And because many REITs are publicly traded, regular investors can become a part-owner of a large real estate portfolio simply by owning their shares.
A Top Monthly Income REIT
Bluerock Residential Growth REIT specializes in institutional-quality apartment buildings in demographically attractive growth markets in the U.S. Right now, the company's portfolio consists of 30 properties representing more than 10,000 total units. (Source: "NAREIT – June 2017," Bluerock Residentail Growth REIT Inc, last accessed September 29, 2017.)
The company focuses on high-growth markets. Many of Bluerock's invested regions have reported strong employment growth year over year. People tend to move to where the jobs are, after all. By investing in high-growth markets, Bluerock could generate higher rental income.
Bluerock also stands out due to the high quality of its buildings. A large portion of the company's portfolio are "Class A" apartments. These are either buildings built within the last 10 years or buildings more than 10 years old but that have been substantially renovated.
Furthermore, the company uses strategies such as discount purchase of complex deals, renovation and repositioning, and development to create more value. This helped it acquire buildings at very attractive prices and generate higher portfolio returns. The average capitalization rate–a ratio of annual net operating income to property asset value–is at 5.1% for the markets in which Bluerock operates. But through these complex strategies, the company managed to achieve a much better average cap rate of 6.6%.
And because apartment tenants pay rent every month, Bluerock is generating a predictable stream of monthly cash flows. And this allows it to reward shareholders with monthly dividends.
Right now, the company pays monthly dividends of $0.0967 per share, or $1.1604 on an annual basis. At today's price, that gives Bluerock stock an annual yield of 10.7%.
The company's generous monthly dividends are backed by a growing business. For a real estate investment trust, a key metric is same store net operating income (NOI), which measures a REIT's operating performance on a per-unit basis. From the second quarter of 2015 to the first quarter of 2017, Bluerock's same-store NOI delivered cumulative growth of nearly 80%, significantly outperforming its peer group, which averaged cumulative same-store NOI growth of 42.1%. (Source: "Bluerock Residential Growth REIT Announces First Quarter 2017 Results," Bluerock Residential Growth REIT Inc, May 8, 2017.)
Final Thoughts on BRG Stock

In the U.S., homeownership rates have declined quite a bit over the last decade. But people still need a place to stay, meaning the demand for rental units could go up. With a high-quality portfolio of apartment buildings, Bluerock Residential Growth REIT Inc is well-positioned to keep delivering oversized monthly dividends.
Also Read:
3 Best Monthly Dividend REITs for 2017