Breakthrough Study Reveals Surprising Trait of Top Dividend Stocks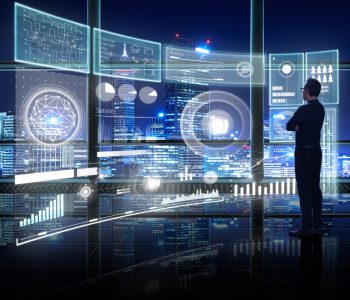 iStock.com/jamesteohart
Analyst Study: Top Dividend Stocks Share This Characteristic
You can write my job description on a postcard: identify top dividend stocks for Lombardi Publishing's thousands of paid subscribers and web site readers.
In this role, our research team searches high and low for new ideas. We turn over rocks in every industry. Sometimes we even look into more exotic opportunities, like private companies, investment trusts, and tax-lien certificates.
Of all our ideas, one group of dividend stocks stand above the others. I've pounded the table on these names for years. Now a study by Credit Suisse Group AG (NYSE:CS) proves me right.
How Did These Top Dividend Stocks Fare?
According to the Credit Suisse Research Institute, this small subset of top dividend stocks crushed the broader market.
Take a look at this chart: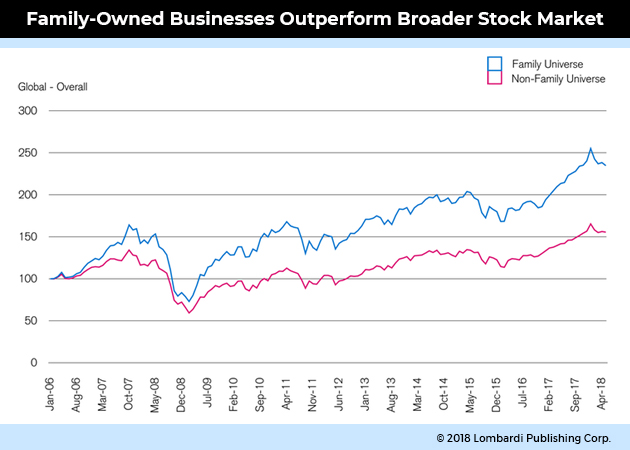 (Source: "Family business. Premium performance.," Credit Suisse Group AG, September 10, 2018.)

So, what are these top dividend stocks?
I'm talking about family-owned businesses. Credit Suisse defined this group as any publicly traded stock in which the company's founders or their descendants control at least 20% of outstanding shares—or at least 20% of voting rights.
Family-controlled businesses represent far and away the best performers in the stock market. As Credit Suisse showed, they beat their counterparts by 4.2% per annum over the study period. (Source: Ibid.)
These results shouldn't surprise longtime readers. I've long expressed skepticism of "caretaker" management teams, opting for executives with a real stake in their businesses. For investors, owning these businesses has three advantages.
First, family-owned companies have a long-term focus. Executives think in terms of generational timescales, not just the next quarter. That means management teams don't shortchange investment spending just to impress Wall Street analysts.
Second, families shun leverage. On average, family-owned businesses have 22% less debt for every dollar generated in cash flow than their counterparts. That allows these companies to sail through downturns. It also enables them to buy up cheap assets during a recession.
Finally, family-owned businesses return more cash to investors. Founders and their descendants own a large chunk of stock themselves. That better aligns their interests with fellow shareholders. As a result, these executives often spend more on dividends or buybacks—activities that boost returns over time.
My paid subscribers will recognize a lot of the stocks included in this study. I've discussed portfolios stuffed with family-owned firms like Nike Inc (NYSE:NKE), Hormel Foods Corp (NYSE:HRL), and Enterprise Products Partners L.P. (NYSE:EPD). We don't solely discuss these kinds of companies, but they stand out from the pack.
The Bottom Line on Family-Owned Businesses
I love stocks of companies run by the founders or the founders' families. These types of executives do things differently. They pay close attention to costs and long-term strategy. And over time, that results in better returns for shareholders.