BP Midstream Partners LP: Can This 7.5% Yielder Keep Gushing Dividends?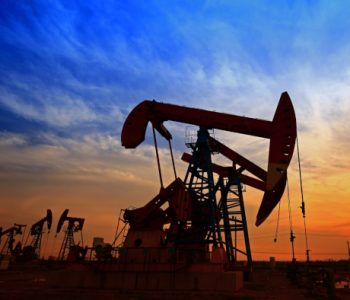 iStock.com/pandemin
Finally, a Safe 7.5% Yield
I don't trust most high-yield stocks.
In fact, I toss out most of the big payouts that cross my desk. Most companies just can't offer both a high yield and a reasonable degree of dividend safety.
But today's stock, which sports a tidy 7.5% payout, should inspire confidence. At least, as far as we might care about the distribution.
BP Midstream Partners LP (NYSE:BPMP) is a master limited partnership (MLP) that owns a handful of energy pipelines across North America. These facilities transport crude oil and natural gas in exchange for steady income.
But can this yield possibly be safe? Savvy readers will always ask that question any time they see a big payout. So let's take a quick dive into the financials.
BPMP has a short but impressive financial history, to begin with.
In the pipeline business, analysts use a metric called cash flow available for distributions, or CAFD. This figure takes a business's funds flows from operations and deducts recurring capital expenditures—giving us a true sense as to how much money the partnership can pay unitholders.
During its first year of operation, management projects the business will generate $145.0 million in CAFD. Over that same period, executives expect to pay out $100.4 million in distributions. That comes out to a payout ratio of 70%.
Generally, I like to see firms pay out 90% or less of their cash flow as distributions. That leaves executives with a little bit of wiggle room in case the business has a bad year or two. So in the case of BPMP, the partnership's current payout sits well within my comfort zone.
I suspect that distribution will increase, too.
Pipeline volumes grow slowly, but relentlessly, over time. And thanks to a broader shortage of capacity continent-wide, management can raise toll fees each year.
Executives can also grow the business through acquisitions. BPMP's general partner, BP plc (NYSE:BP), plans to drop down one pipeline asset each year. Assuming management doesn't overpay, these deals represent a great avenue to grow earnings.
Overall, BPMP projects the partnership's distribution will grow at a mid-single-digit annual clip through 2020. Of course, those increases will depend on future cash flows. Management, however, would not have gotten investors' hopes up unless they were sure they could deliver.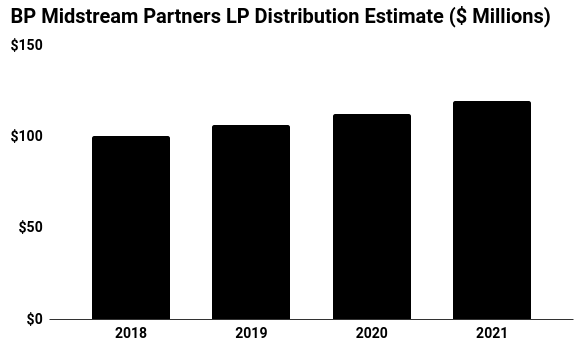 (Source: "BP Midstream Partners LP 3Q 2018 Results," BP Midstream Partners LP, last accessed December 19, 2018.)
The big risk here? The customers.
Or I should say, the customer. British Petroleum accounts of 97.5% of BPMP's annual revenue.
If anything happens to the key client, our income stream could dry up. That said, BP has an A1 credit rating from Moody's Corporation (NYSE:MCO). So there are certainly worse companies you could hitch your wagon to.
Long term, I hope BPMP can diversify its customer base. But for now, the partnership generates ample income to fund its distribution. This payout looks reasonably safe.