BP Midstream Partners LP: Can Investors Count on This 12% Yield?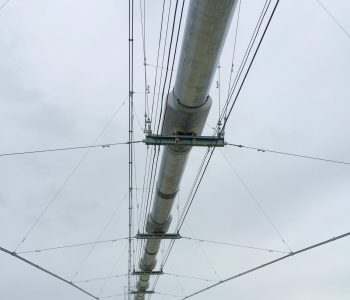 This High-Yield Stock Is Worth a Look
If you are an income investor who happens to own shares of BP plc (NYSE:BP), you might feel a little disappointed lately. In early August, the oil and gas supermajor decided to slash its dividend by 50%.
Of course, dividend cuts are not uncommon in this day and age, but it would still be nice to own stocks that can keep paying its investors despite the extraordinary economic environment. The good news is, despite the massive economic shock from the COVID-19 pandemic, there are still companies with durable payouts.
In fact, you can find a stock within the BP family that is paying investors an extremely generous, yet resilient, distribution right now: BP Midstream Partners LP (NYSE:BPMP).
Headquartered in Houston, Texas, BP Midstream Partners is a master limited partnership (MLP) that owns, operates, develops, and acquires pipelines and other midstream assets. The MLP was created by BP Pipelines (North America), Inc. in 2017 and went pubic the same year, so it is a very new name to investors compared to BP plc—whose history can be traced all the way back to 1909.
Still, as I mentioned, BP Midstream stands out when it comes to distributions. The partnership paid a quarterly cash distribution of $0.3475 per unit in mid-August, the exact same amount that it had paid in May and February. With BPMP stock trading at $11.45 per unit at the time of this writing, the quarterly distribution rate translates to an annual yield of about 12%.
In fact, if you take a look at BP Midstream's distribution history, you'll see that the partnership has paid steady or increasing distributions since its initial public offering (IPO). (Source: "BPMP Cash Distributions," BP Midstream Partners LP, last accessed August 18, 2020.)
Of course, it is not a very long track record, given that BP Midstream Partners stock has only been around for a few years. But in an era when plenty of oil and gas companies have reduced their dividends, being able to maintain one's payout—especially in the case of an ultra-high yielder—is still a pretty impressive feat.
Now, you are probably wondering whether this energy partnership can afford to maintain its distribution policy.
Well, BP Midstream Partners reported earnings on August 6. The report showed that, in the second quarter of 2020, the MLP's total pipeline gross throughput declined approximately 10% sequentially. This was not unexpected, due to the significantly lower product demand across the industry during the reporting period. (Source: "BP Midstream Partners Reports Second Quarter 2020 Results," BP Midstream Partners LP, August 6, 2020.)
What did come as a surprise, though, was that BP Midstream managed to generate $43.2 million in cash available for distribution in the second quarter, which was down just two percent from the first quarter. Better yet, the amount was 15% more than what was needed to cover the partnership's cash distribution paid for the quarter.
In other words, despite an extremely challenging operating environment in the second quarter, this high-yield MLP managed to achieve a margin of safety.
Given the uncertain market environment, very few would blame an energy company's management if it decided to not issue a guidance. But BP Midstream Partners LP's management has reaffirmed their full-year outlook.
In particular, they expect the MLP to generate adjusted earnings before interest, tax, depreciation, and amortization (EBITDA) of $190.0 to $200.0 million and cash available for distribution of $180.0 to $190.0 million in full-year 2020.
What does that mean in terms of the safety of the MLP's distributions?
Well, in the company's earnings conference call, BP Midstream Partners' Chief Financial Officer Craig Coburn said, "Assuming we hold the current distribution level flat throughout the remainder of 2020, our full year distribution growth will be 5%, over the full year 2019 distribution. Our distribution coverage ratio for the full year is expected to approach the upper end of the target range of 1.1 to 1.2 times at current guidance levels." (Source: "BP Midstream Partners LP (BPMP) CEO Robert Zinsmeister on Q2 2020 Results – Earnings Call Transcript," Seeking Alpha, August 6, 2020.)
Bottom Line on BP Midstream Partners LP
If you compare BP Midstream Partners LP to blue-chip companies in more defensive industries, its projected 10% to 20% margin of safety in distributions may not seem like much.
But keep in mind that BPMP stock is yielding around 12%. In today's market, a double-digit-yielding stock with a durable payout is quite a rare find.