BP Midstream Partners LP: This 11.2% Yielder Could Be Special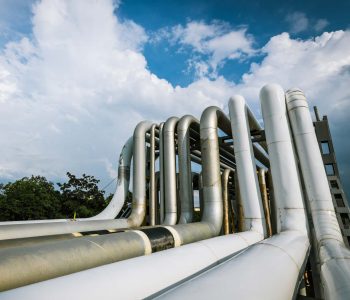 BPMP stock
One High-Yield Stock to Think About
Among high-yield energy stocks, BP Midstream Partners LP (NYSE:BPMP) is a name that stands out.
The reason isn't just its yield. No doubt, BPMP stock has a very generous payout at its current price, but looking around, there are plenty of double-digit yielders in the energy sector.
Instead, BP Midstream stock stands out because of what it provided to investors over the past year.
Allow me to explain.
BP Midstream Partners LP is a master limited partnership (MLP) headquartered in Houston, TX. It was created by BP Pipelines (North America), Inc. to own, operate, develop, and acquire pipelines and other midstream assets. The partnership owns interests in entities that own crude oil, natural gas, refined products, and diluent pipelines, as well as refined product terminals.
Now, we know that the energy sector wasn't exactly in the best of shape last year. And quite a few energy companies—including midstream operators—decided to reduce their payouts to investors.
"Extraordinary" might have been an overused term in corporate earnings conference calls in 2020, but the reality was that, with the COVID-19 pandemic, many industries were indeed facing an extraordinary environment. And with commodity prices making some extreme swings, the energy sector took a serious hit. So the dividend cuts shouldn't come as a surprise.
What did BP Midstream Partners LP do during the extraordinary times?
Well, in January 2020—right before the pandemic—the partnership increased its quarterly cash distribution from $0.3355 per unit to $0.3475 per unit. And then, as COVID-19 started sending shock waves across the energy sector, the company simply maintained that distribution level. (Source: "Dividend History," BP Midstream Partners LP, last accessed March 23, 2021.)
For full-year 2020, BP Midstream declared four quarterly distributions totaling $1.39 per unit. Considering that the partnership paid $1.3193 per unit in total distributions for 2019, it achieved a distribution-per-unit growth rate of 5.4% last year.
In other words, while many energy stocks paid smaller dividends in 2020 because of impacts from the pandemic, BPMP stock investors actually got a pay raise.
With BP Midstream stock trading at $12.36 per unit, its current distribution rate translates to a generous annual yield of 11.2%.
Of course, it's one thing to pay a higher dividend, it's another thing to be able to afford it. So the big question now is, can the partnership cover its oversized payout?
Well, in the fourth quarter of 2020, BP Midstream generated $49.5 million of cash available for distribution. The amount was 16% higher sequentially but six percent lower year-over-year. Considering that the MLP declared $37.6 million in total distributions for the quarter, it had a distribution coverage ratio of 1.32 times. (Source: "BP Midstream Partners Reports Fourth Quarter & Full Year 2020 Results," BP Midstream Partners LP, February 25, 2021.)
In full-year 2020, BP Midstream earned $179.6 million in cash available for distribution, which was broadly flat compared to 2019. Meanwhile, the partnership's cash distributions totaled $150.4 million in 2020. As a result, the coverage ratio was 1.19 times.
In other words, there was a margin of safety.
Obviously, these numbers demonstrate what the partnership has done in the past, and past performance is no guarantee of future results. However, BP Midstream expects to continue covering its oversized cash distributions.
In the MLP's latest earnings conference call, its chief financial officer, Jack Collins, said, "In 2021, assuming a distribution level consistent with the fourth quarter of 2020, we expect our distribution coverage ratio to be at the top end of our target range of 1.1 to 1.2 times. This implies that even after funding the organic growth budget, I just mentioned, we expect to increase our cash balances by between $10 million and $20 million by the end of 2021 from the $127 million of cash on hand at year-end 2020." (Source: "BP Midstream Partners LP (BPMP) CEO Rip Zinsmeister on Q4 2020 Results – Earnings Call Transcript," Seeking Alpha, February 25, 2021.)
Bottom Line on BP Midstream Partners LP
Put it all together and it's easy to see why BP Midstream Partners LP is special. The company paid a higher distribution to its unitholders in a very challenging environment, it managed to cover its payout, and its stock remains a double-digit yielder at the current price. For yield-seeking investors, this could be an opportunity.