Bond Prices Fall After Fed Official Rate Comments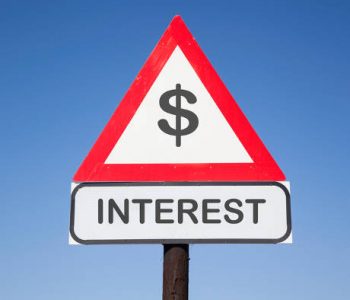 Rate Hike in September Still a Possibility
U.S. bond prices declined after Federal Reserve officials cautioned the market that a September interest rate hike is still a possibility.
The Federal Reserve may raise interest rates as soon as next month, according to New York Fed President William Dudley, who warned investors that they are assigning a low probability to an increase in borrowing costs in the near future.
"We're edging closer towards the point in time where it will be appropriate, I think, to raise interest rates further," said Dudley, who serves as vice chairman of the rate-setting Federal Open Market Committee (FOMC). When asked by Fox Business Network whether the FOMC could vote to raise the benchmark rate at its next meeting, taking place September 20 and 21, Dudley said, "I think it's possible." (Source: "Dudley Says September Hike Possible, Markets Too Complacent," Bloomberg, August 16, 2016.)
Investors are believing they will experience a single rate increase by the end of next year, according to federal funds futures contracts. Dudley said that such expectations are, "too low," and that, "the market is complacent about the need for gradually snugging up short-term interest rates over the next year or so." (Source: Ibid.)
The yield on the 10-year Treasury note rose two basis points to 1.58%, while those for two-year notes increased to 0.75%. Bond prices fall when yields rise.
However, Dudley's hawkish comments were ignored by investors in the currency markets where the U.S. dollar fell against the basket of major currencies. The Wall Street Journal Dollar Index, which measures the American dollar against 16 other foreign currencies, fell 0.2% to 86.21. The U.S. dollar declined 0.1% against the Japanese yen to ¥101.244, while the euro rose 0.2% to $1.1185. (Source: "Dollar Falls Amid Weak Economic Data Concerns," The Wall Street Journal, August 15, 2016.)
Currency markets are more concerned that the U.S. economic growth is weakening after recent economic data releases painted a weak outlook.
The U.S. Department of Labor reported today that consumer prices were unchanged in July as gasoline prices declined for the first time in five months and core inflation slowed. Last month's consumer price index (CPI) gain was the weakest since February, following two straight months of 0.2% increases.
The weak inflation data comes after soft retail sales last week. Both of these data sets indicate that although the U.S. labor markets continue to show a strong recovery, other parts of the economy are still facing issues.
Retail sales in the U.S. were unchanged in July due to reduced spending by consumers on goods such as clothing. The U.S. Census Bureau announced last week that early estimates for July of U.S. retail and food services sales are $457.7 billion, nearly identical to the previous month and 2.3% higher than July 2015.