Boeing Co: Why BA Stock Is an Attractive Dividend Pick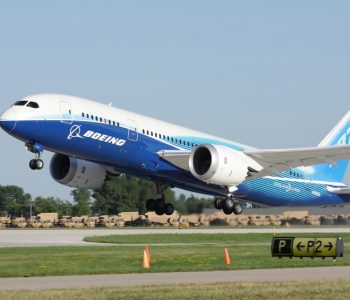 Seven-Year Backlog Provides Solace to Income Investors
Boeing Co (NYSE:BA) stock has been a solid dividend payer for more than 20 years, making it the go-to option for yield-seeking income investors. BA stock paid a dividend in excess of three percent in each of the past three quarters, much higher than the industrial average of around 2.3%. The dividend yield rose to as high as 3.7% in the fourth quarter of 2015, which came after share prices dropped 10%.
With dividend payouts rising consistently since the Great Recession, Boeing stock continues to offer rewards despite weaker capital gains growth in recent years. However, you don't have to go back very far to get a glimpse of Boeing's heyday. Despite not gaining very much over the past two years, BA stock has surged nearly 120% since 2012. This startling growth is due to Boeing's dominant role in the aerospace and defense industry, where it enjoys a steady backlog of orders, scant cancellations, and strong demand from emerging markets such as China.
If Boeing's strong global reach isn't enough to persuade income investors, the company's seven-year, 5,600-aircraft backlog certainly should.
For all the gloom surrounding the Chinese economy and its steadily declining growth rate, it continues to be a main consumer of Boeing airplanes. Boeing Co recently forecast long-term demand in China for 6,810 airplanes. That translates into a market value of $1.0 trillion, a rare opportunity in the world of income investment.
China, which is now home to the world's largest middle-class, is undergoing a prolonged period of structural reforms to make its economy more consumer-oriented. This includes enacting new visa policies and acquiring a range of wide-body planes. These strategies play directly into the hand of Boeing. For that reason, the company is very bullish on China at a time when many other US companies have expressed concerns over its diminished growth prospects. Currently, more than 50% of commercial airliners operating in China are sourced from Boeing.
The easing of economic sanctions against Iran following the 2015 nuclear accord provides another growth avenue for BA stock. The company has received approval from the U.S. Treasury to sell 80 airliners to the country, effectively ending a decades-long ban that prevented Boeing stock from doing business with the second-largest economy of the Middle East and North Africa.
Elsewhere in Asia, Korean Air and Taiwanese EVA Airways have also loaded up on Boeing airliners, offering further evidence of territorial and market expansion for the Chicago-based company.
The Bottom Line on BA Stock
For income investors, Boeing stock's defense peers Lockheed Martin Corporation (NYSE:LMT) and United Technologies Corporation (NYSE:UTX) may appear to offer more short-term upside, given their positive year-to-date performances. However, these and other industry competitors lack the same emerging market prowess as Boeing stock, and certainly don't pack anywhere near the same dividend record. BA stock has a consistent history of raising its dividend payout once every four quarters, giving income investors plenty of opportunities to enjoy sustained growth.
Boeing's dominance over the commercial airline industry cannot be ignored or overstated. Since the introduction of the 747 in 1969, up to 70% of the company's earnings have come from the flagship aircraft. This dominance of the 747 has allowed Boeing stock to benefit from a virtuous cycle of more efficient production, reduced costs, and higher outputs. All of these advantages will be put to use as the company ramps up capacity to begin addressing its massive backlogs.