BoE Cuts Rates to Counter Brexit Economic Impact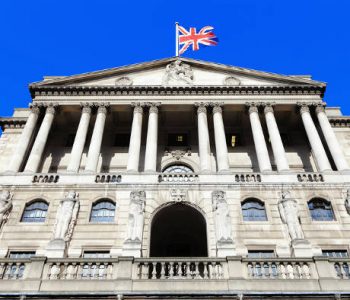 Central Bank Also Cuts Growth Forecast
New York, NY — The Bank of England (BoE) cut its benchmark interest rate to a new low on Thursday and said it would buy government and corporate bonds as part of easing efforts to counter the economic impact of Britain's decision to leave the European Union.
Officials led by the BOE governor voted unanimously to reduce the benchmark by 25 basis points to a record-low 0.25%. They split over other elements of the plan that will expand the central bank's balance sheet by as much as 170 billion pounds ($223 billion), via purchases of gilts and corporate bonds and a lending program for banks.
"We took these steps because the economic outlook has changed markedly," the BOE Governor Mark Carney told reporters in London on Thursday. "Indicators have all fallen sharply, in most cases to levels last seen in the financial crisis, and in some cases to all-time lows." (Source: "Carney Ready to Cut Rate Again After BOE Eases on Brexit Fallout," Bloomberg News, August 4, 2016.)
Policy makers slashed growth forecasts by the most ever and Carney declared that all elements of the stimulus can be taken further, including another rate cut. The Monetary Policy Committee's measures include a plan to buy 60 billion pounds of government bonds over six months, as much as 10 billion pounds of corporate bonds in the next 18 months, and a potential 100 billion-pound loan program for banks.
Should their outlook for the economy prove correct, "a majority of members expect to support a further cut in bank rate to its effective lower bound" later this year, they said in a statement. (Source: Ibid.)
"The MPC is very clear that we see effective lower bound as a positive number, close to zero, but a positive number," he said. "I'm not a fan of negative interest rates," he added, noting that they had produced "negative consequences" elsewhere. (Source: Ibid.)
The BOE slashed its forecast for growth next year to just 0.8%, from 2.3% previously—its biggest ever downgrade between two sets of quarterly forecasts.
Officials also said they expect to cut their benchmark rate closer to zero later this year.
"All of the elements in this package have scope to be increased," Carney said.
The pound fell 1.4% against the dollar to $1.3143, while the 10-year gilt yield fell to a record low of 0.644% before recovering slightly. London's FTSE 100 Index reversed earlier losses to trade up 0.8% after the decision, with financial shares climbing steadily.
The BOE's multi-pronged stimulus underscores the central bank's deep concern over the potential cost to the economy from the Brexit vote. Officials said they expect the economy to be 2.5% smaller in three years than they forecast before the referendum, reflecting not just a near-term slowdown but also weaker growth in the economy's capacity to produce goods and services as investment declines.