BOBE Stock: Here's Why Bob Evans Farms Inc Is Going Crazy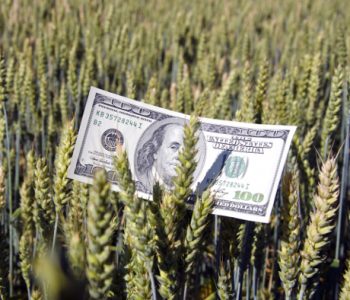 Bob Evans Stock Surges in After-Hours Trading
Other than its company delivering "Farm-Fresh Goodness" to customers, Bob Evans Farms Inc (NASDAQ:BOBE) stock also provides handsome dividends with a 2.91% annual yield. And today, it's providing some capital gains too.
Bob Evans stock climbed 2.3% on Monday, December 5. But that's not all; after the market closed, BOBE stock surged another six percent in extended trading. Why? Because the company just reported earnings.
Bob Evans Farms Inc owns and operates restaurant chain Bob Evans Restaurants. The company has 522 family restaurants in 18 states, mainly in the Midwest, mid-Atlantic, and Southeast regions of the United States. The company also has a BEF Foods segment, which produces and distributes a variety of refrigerated and frozen convenience food items.
In the second quarter of the company's fiscal 2017, ended October 28, 2016, the restaurant chain generated net sales of $219.8 million, a 4.7% decline year-over-year. Same-store sales declined a more modest 1.8%, with the rest of the net sales decline due to net restaurant closures over the past year. (Source: "Bob Evans Reports Fiscal 2017 Second-Quarter Results and Updates Fiscal 2017 Guidance," Bob Evans Farms Inc, December 5, 2016.)
Bottom line was a nice surprise. For the quarter, Bob Evans' adjusted earnings came in at $0.56 per share, up 36.6% year-over-year and beating analysts' expectation of $0.45 per share.
"BEF Foods delivered another excellent quarter with 13.7 percent volume growth of refrigerated side-dish products and 7.6 percent growth of our sausage business.  Both product lines achieved market share gains during the quarter," said Saed Mohseni, President and Chief Executive Officer of Bob Evans. "Recent expansion of our side-dish production capacity and continued strategic use of our co-packer network, position us well for meeting peak holiday production demands during the third fiscal quarter," he added. (Source: Ibid.)
What really cheered up Bob Evans stock investors was the guidance. The company now expects earnings per share for the full fiscal year to be in the range of $2.15 to $2.30, up from its previous guidance range of $2.05 to $2.20.
Bob Evans stock surged 6.26% in after-hours trading after the earnings release. Year-to-date, BOBE stock is up 27.9%.