Blackstone Group LP: Earn a 7% Dividend Yield From BX Stock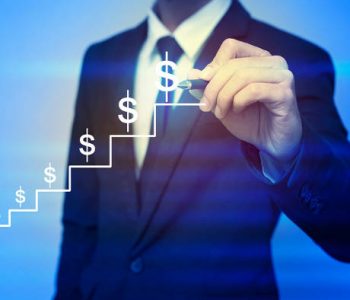 BX Stock: Top Dividend Stock for 2017
Investing in companies paying higher dividend yields is an art. You have to pick companies which aren't too risky, but at the same time are being traded at a discount because general investors are unable to understand the complexities associated with the business. Blackstone Group LP (NYSE:BX) stock stands out in this group.
With $356.0 billion assets under management, Blackstone Group is the world's largest alternative asset manager. What this means is that Blackstone raises capital from big investors to acquire companies and provide financing in various categories, with real estate and private equity forming the largest proportion of its funds under management.
For income investors, BX stock provides a dividend which far exceeds the returns you can expect in this low-interest-rate environment. Currently yielding at about seven percent, Blackstone is offering a much better alternative to earn high yield than from risky bets in debt financing companies or real estate income trusts (REITs).
I particularly like Blackstone stock because it provides a great diversification and its business has been positioned to deliver higher cash to its unitholders. The company deploys capital across a wide spectrum of regions, industries, and asset classes, giving it resources and critical mass to take advantage of investment opportunities on a global scale.
This competitive advantage has helped Blackstone Group to increase its distribution, or dividends, for past five years, since it recovered from the financial crisis of 2008. On a yearly basis, BX stock's dividend has climbed from $0.60 per unit in 2010 to $2.41 last year, more than doubling the amount in the past five years. (Source: "Tax Information," Blackstone Group LP, last accessed October 24, 2016.)
But with this kind of returns, investors need to have an appetite for taking higher risks with a long-term investment horizon. BX stock performance in the past year has been reflective of this reality, as market volatility increased, especially in the commodity space.
Blackstone stock has constantly been underperforming during the past year, falling from a record high gained in May 2015, as Blackstone Group's assets, which include everything from real estate and hedge funds to hotel chains to SeaWorld theme parks, struggled to produce higher returns. However, Blackstone's diversified business model and its global presence make it a better play among other investment management companies.
In the second quarter of this year, turnaround in the company's real estate arm was quite obvious. Its economic net income, a key metric for U.S. private equity firms that accounts for unrealized gains or losses in investments, jumped 53% to $209.2 million, bolstered in part by sales of two commercial properties.
White investing in private equity firms, which offer market-beating dividend yields, another important factor to keep in mind is that how much in cash reserves, or "dry powder," they have to deal with unusual redemption of their units in case markets turn really ugly, or to purchase assets when the right opportunity arrives in distressed situations.
Blackstone has no issues on this front. As of the end of 2015, the company has $80.0 billion in cash reserves which Blackstone could have deployed as opportunities emerge. During the same year, the company raised a record $95.0 billion from long-term investors, showing a mismatch between the BX stock performance and the trust long-term investors are showing. (Source: "A Mission 30 Years In The Making," Blackstone Group, October 24, 2016).
Bottom Line on BX Stock
Blackstone is organized as a master limited partnership and typically distributes most of its cash flow in the form of a dividend to investors, or unitholders. For such companies, you shouldn't expect regular dividends each quarter because distribution varies, unlike with many companies.
Another difference between investing in Blackstone and a "regular" company is that investors in BX stock have to file K-1 forms at tax time because the company is a partnership. But with the hassle comes a reward; for those willing to accept some volatility in dividend distributions, BX stock may present a good opportunity for a long-term investment and to earn higher dividend yield.