BlackRock TCP Capital Corp: Should Investors Consider This 10.2% Yield?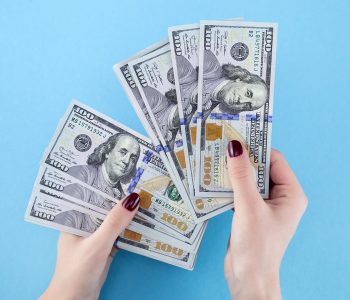 This High-Yield Stock Looks Interesting
If you are after big capital gains, BlackRock TCP Capital Corp (NASDAQ:TCPC) would probably look underwhelming. The stock trades at $14.15 apiece as of this writing, which is about the same as where it was 12 months ago.
Still, that doesn't mean shareholders of TCPC stock didn't earn a return. During the past 12 months, the company paid four quarterly dividends totaling $1.44 per share.
In other words, if an investor purchased BlackRock TCP Capital stock a year ago and held onto it, they would have earned a yield of 10.2%. And that was a cash return that they received no matter where the company's stock price was.
Since BlackRock TCP Capital Corp trades around the same price as it did a year ago—and its dividend payout has stayed the same—investors can still lock in that 10.2% yield today.
The big question, of course, is whether the company has the resources to keep making these outsized dividend payments.
Let's take a look.
BlackRock TCP Capital Corp: Is the Dividend Safe?
BlackRock TCP Capital is a business development company (BDC) headquartered in Santa Monica, California.
It is externally managed by Tennenbaum Capital Partners, LLC, which happens to be a wholly-owned subsidiary of BlackRock, Inc. (NYSE:BLK), one of the largest asset managers in the world. That's why the BDC has the word "BlackRock" in its name.
Like many BDCs, TCPC is in the financing business. In particular, it provides direct lending to middle-market companies and small businesses.
As of September 30, 2019, TCPC's portfolio consisted of investments in 105 companies, with a total fair value of $1.7 billion. (Source: "BlackRock TCP Capital Corp. Investor Presentation November 2019," BlackRock TCP Capital Corp, last accessed January 17, 2020.)
The focus was primarily on senior secured lending. Senior secured debt made up 93% of the total portfolio. The rest of the portfolio was invested in junior debt (one percent) and equity (six percent).
The reason that TCPC can pay generous dividends lies in the lucrativeness of its lending business. At the end of September 2019, the weighted average effective yield on the company's debt portfolio stood at 10.6%.
The portfolio is well diversified, too. BlackRock TCP Capital Corp has investments in more than 20 different industries.
Its top five industry exposures are diversified financial services (12.3%); software (8.8%); Internet software and services (7.7%); professional services (7.0%); and textiles, apparel, and luxury goods (6.9%). No other industry accounts for more than five percent of the company's portfolio.
To see whether the BDC's dividend is safe, all you need to do its take a look at its net investment income and compare that to its payout.
Looking at TCPC's most recent earnings report, we see that the company earned net investment income of $25.3 million, or $0.43 per diluted share in the third quarter of 2019. (Source: "BlackRock TCP Capital Corp. Announces Third Quarter 2019 Financial Results Including Net Investment Income of $0.43 Per Share," BlackRock TCP Capital Corp, November 6, 2019.)
The amount was in excess of its quarterly dividend payment of $0.36 per share.
In the first nine months of 2019, BlackRock TCP Capital's net investment income totaled $1.24 per share. Again, the amount was more than enough to cover the $1.08 per share of dividends paid for the period.
As a matter of fact, despite TCPC being an ultra-high yielding stock, dividend coverage has always been its strong suit. Looking back, we see that the company's net investment income has covered its payout for 30 consecutive quarters. (Source: "BlackRock TCP Capital Corp. Investor Presentation November 2019," BlackRock TCP Capital Corp, op. cit.)
At the end of the day, due to the nature of TCPC's business, I don't expect its share price to shoot through the roof anytime soon. But for income investors, the company's 10.2% yield could be worth a look.