BlackRock TCP Capital Corp: The Best 10% Yielder on the Market?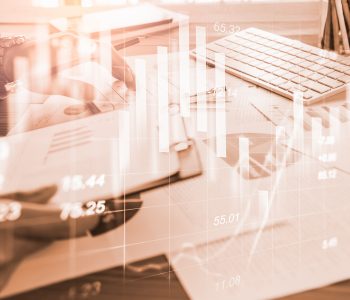 iStock.com/phongphan5922
If You Want to Earn a Double-Digit Yield, Read This
In today's market, the No. 1 reason to consider a double-digit yielder is obviously to collect its oversized dividends.
On the flip side, the main reason for investors to stay away from a double-digit yielder is the concern for its dividend safety.
Basically, if a company pays safe dividends and yields over 10%, investors would be buying its stock left, right, and center, causing its price to go up and its yield to drop.
That means, if you see a stock consistently offering an ultra-high yield, chances are its payout is not the safest.
However, there are exceptions, which is why today I want to talk to you about BlackRock TCP Capital Corp (NASDAQ:TCPC).
BlackRock TCP Capital Corp
Headquartered in Santa Monica, California, BlackRock TCP Capital Corp is a business development company (BDC) that provides financing solutions to middle-market companies. Most of its investments are in the form of debt securities, ranging between $10.0 and $50.0 million.
The company was founded in 2012 and went public in the same year. Since its inception, BlackRock TCP Capital never really made headlines. But for investors looking to earn an oversized income from their dividend portfolio, few companies can do a better job than BlackRock.
You see, BlackRock TCP Capital pays investors $0.36 per share on a quarterly basis. With TCPC stock trading at $14.21 apiece, that translates to a staggering annual yield of 10.1%.
Why This High-Yield Stock Is Special
Of course, in a time when most companies pay less than five percent, double-digit yielders are often associated with a lack in dividend coverage, or even worse, dividend cuts.
But that's not the case at all with BlackRock TCP Capital.
According to its latest earnings report, the company earned a net investment income after taxes of $23.4 million ($0.40 per diluted share) in the fourth quarter of 2018. That amount easily covered its quarterly dividend payment of $0.36 per share. (Source: "BlackRock TCP Capital Corp. Announces 2018 Financial Results Including Fourth Quarter Net Investment Income Of $0.40 Per Share; 27 Consecutive Quarters Of Dividend Coverage," BlackRock TCP Capital Corp, February 28, 2019.)
In full-year 2018, things were equally solid: BlackRock TCP Capital generated net investment income after taxes of $93.4 million, or $1.59 per diluted share. Its dividends, on the other hand, totaled $1.44 during for the year. Therefore, the company achieved a payout ratio of 90.6%, leaving a margin of safety.
Looking further back, you'll see that BlackRock TCP Capital Corp has outearned its dividend in all 27 quarters as a public company.
What's more is that TCPC stock has never cut back its payout. In fact, the company has raised its quarterly dividend rate twice and even paid five special dividends to investors since its initial public offering (IPO). (Source: "Dividend History," BlackRock TCP Capital Corp, last accessed March 29, 2019.)
One of the main reasons why this ultra-high yielder can achieve this kind of track record is its lending strategy. As of December 31, 2018, approximately 92% of BlackRock TCP Capital's portfolio consisted of senior secured loans, allowing the company to earn a stable interest income stream. (Source: "BlackRock TCP Capital Corp. Investor Presentation March 2019," BlackRock TCP Capital Corp, last accessed March 29, 2019.)
Notably, none of the company's debt investments had nonaccrual  status at the end of last year. That meant all of BlackRock's debt investments were generating their stated interest rates.
The portfolio is also well diversified. At year-end 2018, BlackRock TCP Capital Corp had investments in 95 portfolio businesses. Most of these businesses contribute less than one percent each to the company's recurring income.
And despite the fact that high-yield stocks are not known as the safest bets, this BDC has received investment-grade ratings from both S&P Global Ratings and Moody's Investors Service.
The Bottom Line on BlackRock TCP Capital Corp
In a soaring stock market, dividends often get ignored. However, by sticking to a generous dividend policy, BlackRock TCP Capital Corp has returned a tremendous amount of value to investors. From its IPO to the end of 2018, the company paid total dividends of $9.92 per share. That helped TCPC stock outperform the Wells Fargo BDC Index by 52% during this period.
With the ability to cover its oversized dividend payments on a consistent basis, BlackRock TCP Capital Corp is one of the few double-digit yielders that are actually worth considering today.