BlackRock TCP Capital Corp: Investors Can Earn a 10.4% Yield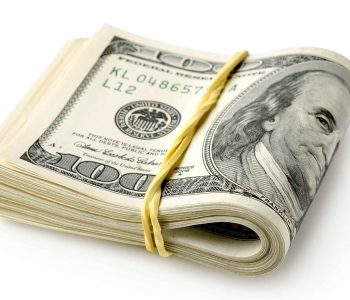 Looking for Outsized Yield in the Financial Sector? Read This
In the world of finance, BlackRock, Inc. (NYSE:BLK) is a force to be reckoned with. With a whopping $7.8 trillion in assets under management, the company is currently the largest asset manager in the world.
But to income investors, BlackRock stock doesn't seem that special. With a quarterly dividend rate of $3.63 per share and a share price of $750.42, BLK stock provides an annual dividend yield of just 1.9%—an amount that's in line with what's being offered at other large financial institutions at the moment.
BlackRock Inc, however, is not the only dividend-paying stock that carries the "BlackRock" name. If you're looking for yield, you might want to take a serious look at a company that goes by the name of BlackRock TCP Capital Corp (NASDAQ:TCPC).
BlackRock TCP Capital is a specialty finance company that's structured as a business development company (BDC). It's managed by Tennenbaum Capital Partners, LLC, a wholly-owned, indirect subsidiary of BlackRock Inc. This relationship with BlackRock Inc enhances the BDC's origination network, information advantage, and access to investment opportunities.
Like most BDCs, BlackRock TCP Capital focuses on lending to middle-market businesses. As of September 30, 2020, the company had investments in 101 different companies, with a total fair value of $1.6 billion. (Source: "BlackRock TCP Capital Corp. Investor Presentation," BlackRock TCP Capital Corp, September 30, 2020.)
Because middle-market businesses tend to be under-served by banks, they often have to pay higher interest rates to obtain financing. And that has created a lucrative opportunity for middle-market lenders like BlackRock TCP Capital. At the end of September, the weighted average yield of the BDC's portfolio was a juicy 10%.
The portfolio is well diversified, with the majority of the companies in it contributing less than one percent to the BDC's recurring income. BlackRock TCP Capital Corp has investments in more than two dozen different industries, with its top industry exposures being Internet software and services (12.3%), diversified financial services (11.6%), and software (7.3%). (Source: Ibid.)
It helps that more than 90% of the BDC's portfolio is invested in senior secured debt. Furthermore, BlackRock TCP Capital has a strong emphasis on non-cyclical businesses, investing largely in companies and industries that can withstand periods of economic stress.
This disciplined approach paid off in the COVID-19-induced recession in 2020. As of September 30, total non-accruals (loans that were not generating their stated interest rates due to non-payment from borrowers) represented just 0.6% of the company's portfolio by fair value.
Of course, as I mentioned earlier, the real reason why I'm looking at BlackRock TCP Capital stock today is the yield. Right now, the company has a quarterly rate of $0.30 per share. With TCPC stock trading at $11.49 apiece, that quarterly rate comes out to an annual yield of 10.4%.
In other words, this is a "BlackRock" stock that provides a double-digit dividend yield.
Now, I should point out that BlackRock TCP Capital stock's current payout was lower than the pre-pandemic level. In the beginning of last year, the company was paying quarterly dividends of $0.36 per share. (Source: "Dividend History," BlackRock TCP Capital Corp, last accessed January 11, 2021.)
However, the BDC was able to cover the new payout level. In the third quarter of 2020, BlackRock TCP Capital generated net investment income of $0.35 per diluted share—an amount that was in excess of TCPC stock's $0.30-per-share quarterly dividend rate. (Source: "BlackRock TCP Capital Corp. Announces Third Quarter 2020 Financial Results Including Net Investment Income of $0.35 Per Share; Declares Fourth Quarter Dividend of $0.30 Per Share," BlackRock TCP Capital Corp, November 2, 2020.)
In BlackRock TCP Capital's latest earnings conference call, the company's chairman and chief executive officer, Howard Levkowitz, said, "We are committed to paying sustainable dividends and continuing our track record of having covered our dividend every quarter as a public company. In the third quarter, our dividend coverage ratio was 117%." (Source: "BlackRock TCP Capital Corp (TCPC) CEO Howard Levkowitz on Q3 2020 Results – Earnings Call Transcript," Seeking Alpha, November 5, 2020.)
Bottom Line on BlackRock TCP Capital Corp
As I always say, dividends are not carved in stone, especially in today's extraordinary economic environment.
But with a well-covered yield that's higher than 10%, BlackRock TCP Capital Corp is a name worth considering for those who want to earn oversized income from stocks.