BlackRock Capital Investment Corp (NASDAQ:BKCC): This 10.3% Yield is Worth Considering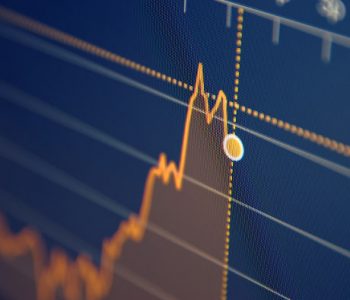 iStock.com/G0d4ather
1 High-Yield Stock for Income Investors
Here's a rare find in today's stock market: a double-digit yielder that actually makes enough money to cover its payout.
I'm talking about BlackRock Capital Investment Corp (NASDAQ:BKCC), a business development company (BDC) headquartered in New York City.
BKCC was formed in 2005 to provide debt and equity capital to middle-market companies. Since its inception, BlackRock Capital Investment Corp has evaluated approximately 4,000 investment opportunities and completed investments in 180 portfolio companies. Each investment usually ranges between $10.0 million and $50.0 million.
Compared to the popular blue-chip stocks that have been soaring in recent years, BKCC is far from being a hot commodity. In the past 12 months—a period in which all three major indices of the U.S. stock market soared past their all-time highs—BKCC stock slipped 5.4%.
However, BlackRock Capital Investment Corp deserves income investors' attention for a very simple reason: the sheer size of its payouts. Right now, the company pays quarterly distributions of $0.18 per share. Since BKCC stock currently trades at $7.01 apiece, that translates to an annual dividend yield of 10.3%.
BlackRock Capital Investment Corp can afford to pay such generous dividends due to its portfolio composition. As of the end of the second quarter of 2017, more than 80% of the company's portfolio by fair value is made up of various types of debt investments. This allows BKCC to earn a steady stream of interest income, which backs its shareholder distributions. (Source: "Investor Presentation," BlackRock Capital Investment Corp, last accessed November 2, 2017.)
Also Read:
10 Highest Paying Dividend Stocks for 2017
Of course, making loans to middle-market companies is not a risk-free business. The good news is that BKCC manages its risk through diversification and a focus on secured lending. The company's current portfolio consists of investments in more than 10 different industries. Its biggest exposure, the finance industry, represents 23% of its total portfolio's fair value. (Source: "Investments as of June 30, 2017," BlackRock Capital Investment Corp, last accessed November 2, 2017.)
Furthermore, approximately 64% of BKCC's portfolio is invested in senior secured loans. These are loans backed by collateral, which could limit the lender's loss in the event that the borrower defaults.
One of the reasons why many high-yield BDCs are having a hard time finding an audience is the lack of proper dividend coverage. If a company cannot generate enough profits to cover its distributions, the payout would not be sustainable in the long run.
And that's where BlackRock Capital Investment Corp stands out. In the past several years, the company managed to maintain a distribution coverage ratio of consistently above 100%. In other words, the net investment income BKCC earned was more than enough to meet its dividend obligations.
Final Thoughts on This High-Yield Stock
Last, but certainly not least, the company's portfolio is well positioned for the rising interest rate environment. By the end of June, 71.8% of BKCC's debt investments were floating rate securities. On the liabilities side, 84.9% of BlackRock Capital Investment Corp's borrowings are fixed-rate.
So, when interest rates increase, the company will likely generate higher interest income due to its sizable floating rate loan portfolio. However, its interest expenses will not rise by much, due to its large-fixed-rate borrowings. That could translate to higher net investment income, further securing its generous dividend payments.