BKEP Stock: Collect a 9.91% Yield from Blueknight Energy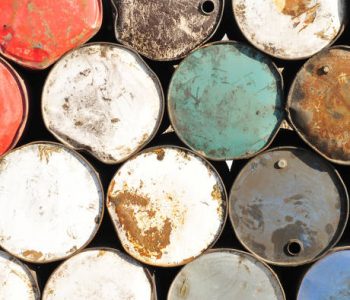 This Midstream Energy Partnership Delivers Big Returns
In today's ultra-low-interest-rate environment, double-digit yields are extremely difficult to find. But investors of this midstream energy partnership have been enjoying a close-to-10% yield for quite a while.
I'm looking at Blueknight Energy Partners LP (NASDAQ:BKEP), a master limited partnership (MLP) headquartered in Oklahoma City. It focuses on three operational areas: crude oil terminaling and storage; crude oil gathering and transportation service; and asphalt terminaling, storage, and processing services.
There is a big difference between an energy company and an MLP. As long as an MLP earns at least 90% of its income through activities involving the transportation of commodities in the U.S., it doesn't need to pay a penny in corporate taxes. Moreover, MLPs are also required by law to distribute almost all of their available cash to unitholders. Sounds like a great deal for income investors? That's because it is.
Blueknight Energy Partners LP owns and operates a diverse portfolio of assets, including approximately 985 miles of pipeline, 17.6 million barrels of crude oil and petroleum product storage capacity, 240 crude oil transportation and oilfield services vehicles, and 54 liquid asphalt cement terminals and storage facilities located in 26 states. It also has 26 acres of development property in the Cushing interchange, a major crude oil hub.
So essentially, BKEP charges a fee for third parties to use its midstream services, such as the storage and transportation of energy products. The partnership doesn't need to worry about the price of oil too much because it is not drilling new wells.
Oil prices dropped sharply in the summer of 2014. While some energy companies are deep in the doldrums and have cut their dividends, Blueknight Energy Partners is still rewarding investors with handsome distributions. Right now, BKEP stock has a quarterly distribution rate of $0.1450 per common unit, translating to an annual yield of 9.91%. (Source: "Blueknight Declares Quarterly Distributions," Blueknight Energy Partners LP, October 20, 2016.)
And not only has Blueknight Energy Partners not trim its distributions, but it has actually been raising them. Since 2012, the partnership's quarterly distribution rate has increased by 31.8%. (Source: "Blueknight Energy Partners L.P., L.L.C. Dividend Date & History," NASDAQ.com, last accessed November 2, 2016.)
And if you are wondering whether BKEP stock's handsome distributions are sustainable, there has been good news. Blueknight Energy Partners reported third-quarter earnings earlier this week, which showed that it had a distribution coverage ratio of 1.49 times for the quarter. This means that despite a close to ten percent yield and a track record of distribution hikes, Blueknight Energy Partners has left a sizable margin for error. And that's a good thing to know for income investors. (Source: "Blueknight Announces Third Quarter 2016 Results," Blueknight Energy Partners LP, November 1, 2016.)
Other numbers from the earnings report seem to be less impressive. For the quarter, BKEP generated $46.9 million of total revenue, a 0.6% decline year-over-year. The partnership earned a net income of $11.4 million, which is considerably lower than the $14.0 million earned in the year-ago period. Distributable cash flow, a key measure of an MLP's performance, came in at $18.2 million for the quarter. This compares to $20.6 million generated in the same quarter the year prior.
However, note that these numbers are down year-over-year not because business has deteriorated, but because in the year-ago quarter, the partnership had $8.3 million in income associated with settlement of litigation. Taking that one-time item out of last year's results, you'd see significant year-over-year increases in both adjusted EBITDA and distributable cash flow.
Efforts on cost reduction have also paid off. Blueknight Energy Partners has decreased its operating expenses by nearly 20% in the quarter. General and administrative expenses, excluding fees associated with the Ergon Power Corporation transaction, dropped by another 16%. (source: Ibid.)
The Bottom Line on Blueknight Energy Partners LP
There is nothing too exciting going on at Blueknight Energy Partners. The partnership doesn't have massive investment plans and is just running its profitable operations as usual. And that's exactly why BKEP stock can keep delivering handsome returns to income investors.