BIP Stock: Earn a 4.8% Yield With Annual Dividend Increases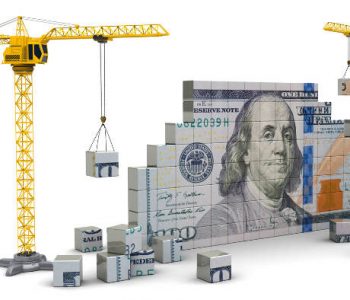 iStock.com/Madmaxer
Top Dividend Growth Stock You Likely Haven't Considered
If you've been following this column, you'd know that I cover a lot of high-yield stocks. But that doesn't mean we should ignore low-yield companies altogether, especial when a "low yield" is actually 4.8%.
You see, in this day and age, it doesn't take a double-digit yielder to whet investors' appetites. The average S&P 500 company pays just 1.8% at the moment. When a company pays 4.8%, investors are already locking in a yield that's more than twice the benchmark's average. And if the company can consistently grow its payout, investors will get a chance to earn a much higher yield on cost down the road.
I'm talking about Brookfield Infrastructure Partners L.P. (NYSE:BIP), a publicly traded partnership headquartered in Toronto, Ontario, Canada.
To most investors, Brookfield Infrastructure Partners may not be a familiar name, and that could be because it came into existence as a spin-off from Brookfield Asset Management Inc (NYSE:BAM) in 2008. As the name suggests, the partnership focuses on infrastructure.
Despite being a relatively new player in the business, Brookfield Infrastructure Partners has already established a solid track record of returning cash to shareholders.
When the partnership was formed in 2008, it had a quarterly distribution rate of $0.177 per unit (adjusted for a three-for-two split in 2016). Its first payment of $0.0588 per unit (also split-adjusted) made in March 2008 represented a prorated amount corresponding to that quarterly rate.
Since 2009, Brookfield Infrastructure Partners has increased its quarterly distributions at least once every year. With its quarterly distribution rate standing at $0.47 per unit today, BIP stock's payout has grown by more than 260% since its initial public offering (IPO). (Source: "Distribution History," Brookfield Infrastructure Partners L.P., last accessed June 19, 2018.)
More Dividend Hikes to Come
Trading at $39.17 apiece, BIP stock offers investors an annual dividend yield of 4.8%. And because of the partnership's growing business, the payout will likely continue to grow.
In 2017, Brookfield Infrastructure Partners generated funds from operations (FFO) of $3.11 per unit, representing a 14% increase from the prior year. (Source: "Brookfield Infrastructure Reports 2017 Year-End Results," Brookfield Infrastructure Partners L.P., February 9, 2018.)
And since the partnership declared and paid total dividends of $1.74 per unit last year, it had a payout ratio of 56%.
Growth has continued to 2018. For the first quarter, the partnership's FFO came in at $0.85 per unit, up 20% from the $0.71 per unit earned in the first quarter of 2017. (Source: "Brookfield Infrastructure Reports First Quarter 2018 Results," Brookfield Infrastructure Partners L.P., May 2, 2018.)
Considering that Brookfield Infrastructure Partners made a dividend payment of $0.47 per unit in the first quarter, it had a payout ratio of just 55%.
Here at Income Investors, we like to see companies paying out less than 75% of their cash flow, due to the margin of safety. In the case of BIP, those payouts are more than safe.
The best part is, having a conservative payout ratio also leaves plenty of room for future dividend hikes. Going forward, management is targeting an annual distribution growth rate of between five percent and nine percent. (Source: "Investor Fact Sheet," Brookfield Infrastructure Partners L.P., last accessed June 19, 2018.)
Brookfield Infrastructure Partners L.P. Is a Virtual Monopoly Business
As risk-averse income investors, we know that past performance does not make future results a sure thing. If a company is generating oversized profits, chances are that others will notice and want a piece of the action too.
And that's where Brookfield Infrastructure Partners really stands out. Despite running a profitable business, it has little to worry about when it comes to competition. The reason is simple: the infrastructure business has high barriers to entry.
Right now, Brookfield's portfolio consists of thousands of miles of electricity transmission lines, natural gas pipelines, railways, toll roads, and approximately 7,000 wireless towers and active rooftop sites.
These infrastructure assets are extremely costly to build. And even if you have the money, building them usually requires government approval. In the case of pipelines, railways, and toll roads, it's unlikely that the government will allow two companies to build the same infrastructure assets side by side.
With these assets, it's often more economically sensible to have just one company providing service to the entire market. Therefore, Brookfield Infrastructure Partners gets to enjoy monopoly status in many of its operating regions.
For investors of BIP stock, the partnership's virtual monopoly status will likely translate to higher dividends in the years to come.