Billionaire Quietly Buying This 8% Dividend Stock: Here's Why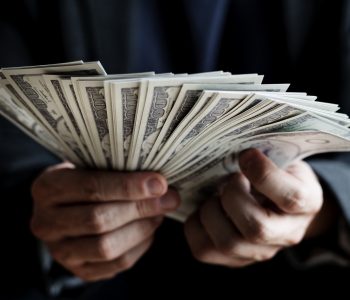 Hedge Fund Backing Up the Truck on This Dividend Stock
D.E. Shaw is one of the best stock pickers in the world.
In 1988, he founded his investment firm D.E. Shaw Group. Today, it's one of the biggest hedge funds on Wall Street, with over $50.0 billion in assets under management. (Source: "Anne Dinning Returns to Hedge Fund DE Shaw," Financial Times, March 7, 2020.)
Since launching his fund, it has posted a compound annual return of more than 25% for his clients. That puts Shaw in the same class of investors like George Soros and Warren Buffett. For that reason, I always keep an eye on what dividend stocks he's buying.
And right now, Shaw is making some big bets in the financial sector. According to recent filings, he has quietly built huge positions in a number of bank stocks, including Citigroup Inc (NYSE:C), JP Morgan Chase & Co. (NYSE:JPM), and Bank of America Corp (NYSE:BAC). These dividend stocks, which represent the financial backbone of the U.S. economy, could soar following the end of the COVID-19 pandemic. (Source: "Hedge Fund – D E Shaw: 13F Holdings," Insider Monkey, last accessed June 27, 2020.)
He also recently picked up a new position: In April, D.E. Shaw disclosed a 6.5-million-share stake in Wells Fargo & Co (NYSE:WFC). Based on current prices, that values his position at $187.3 million.
Admittedly, Wells Fargo faces challenges. The COVID-19 shutdown has triggered a wave of loan defaults. Low interest rates, courtesy of the Federal Reserve, will clip margins. All of which explains why WFC shares have lost over half their value since the start of the year.
Investors, however, may have overreacted. As a group, the six largest banks in the country trade at less than 1.2 times tangible book value. Wells Fargo specifically trades at only 0.8 times tangible book value—less than what shares of this dividend stock went for during the last financial crisis.
But we have little reason to expect a repeat of 2008 in this downturn. For starters, Wells Fargo & Co has skipped most of the dodgy, high-risk lending activities that dogged the industry back then. The company is also significantly better capitalized, with a lot more cash on hand to weather any setbacks.
And as bad as the COVID-19 pandemic has been, Well Fargo remains profitable. With the U.S. economy about to reopen, an extension to unemployment benefits under the Coronavirus Aid, Relief, and Economic Security Act (CARES Act), and more mortgage loan forbearances under various government programs, loan losses in upcoming quarters will likely be far lower than originally feared. That would be the catalyst for a powerful snapback rally as Wall Street readjusts its expectations for the bank.
In the meantime, investors can lock in a respectable payout. Today, Wells Fargo stock pays an upfront yield of over eight percent. So even if no quick rebound occurs, shareholders can still earn a respectable return from distributions alone.
And Shaw isn't the only one bullish on WFC stock.
Last quarter, famed investor Warren Buffett disclosed a 323.2-million-share stake in the dividend stock. Other billionaires, including Ken Griffin, Jim Simons, and Jean-Marie Eveillard, have also snapped up Wells Fargo shares. (Source: "Wells Fargo & Company (WFC) – Hedge Fund Holdings," Insider Monkey, last accessed June 27, 2020.)
What could have these money mavens so excited?
I'd say it means one thing: many investors have gotten too pessimistic on Wells Fargo & Co, and this dividend stock could be due for a rebound.