Billionaire George Soros Quietly Buying Crown Castle International Corp.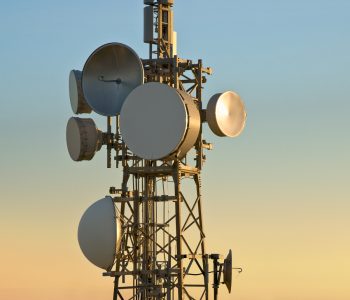 iStock.com/asdfgawe
George Soros Is Bullish on This Dividend Stock
George Soros tops the list of great investors, and right now he's quietly building a position in one little-known dividend stock.
In 1973, Soros founded the Quantum Fund. Over the next few decades, he went on to earn 30% compounded annual returns for his early backers.
Thanks to that type of performance, Soros has cemented his place among the great investors of all time. For that reason, I always like to check in on what stocks he's buying and selling. At the very least, it sometimes reveals an interesting idea.
In recent quarters, we've seen a lot of hedge fund buying in telecom service names like American Tower Corp (NYSE:AMT) and SBA Communications Corporation (NASDAQ:SBAC). In the most recent round of 13F filings, George Soros entered the fray with a new position in cell tower owner Crown Castle International Corp. (NYSE:CCI). Investors should definitely take notice. (Source: "Form 13-F," United States Securities and Exchange Commission, February 14, 2018.)
More Upside for Crown Castle?
Telecom has a front row seat to the data boom. In our daily lives, phones have become a necessity. Gadgets have evolved from simple talk and text functions to an all-purpose device for travel, entertainment, and Internet access, among countless other uses.
These new functions chug down a lot of data, however. The average American smartphone user now consumes 7.1 gigabytes (GB) of mobile data each month, according to a recent report by Ericsson. This figure has increased 400% over just the last three years alone. (Source: "Ericsson: North American smartphones to chew through 48 GB per month in 2023," FierceWireless, November 28, 2017.)
Analysts don't see this trend slowing anytime soon. Over the next five years, Ericsson expects North American mobile data traffic to grow by 37% annually. By 2023, the average North American smartphone user will consume 48 GB of data per month.
Crown Castle represents the "picks and shovels" play on the mobile boom. The company buys cell phone towers and leases them back to carriers. Analysts love this model for its recurring revenues, predictable costs, and low capital requirements. Long-term lease agreements come with built-in rent hikes (typically around two to four percent each year), which leads to high earnings visibility.
You can see the strength of this business in the financials. Despite a lackluster economy, Crown Castle has generated 10 straight years of record sales. Over that time, operating income has grown more than ninefold.
This expansion will likely continue. Growing data traffic means carriers will need to lease more equipment. This creates more high-margin revenue for Crown Castle, which should keep earnings per share growing at a mid-teen clip over the next decade.
Investors will likely see most of those profits in the form of dividends.
Crown Castle declared its first distribution in 2014, which came out to only $0.35 per unit. The quarterly payout has surged to $1.05 per unit since then, bringing the distribution yield up to four percent.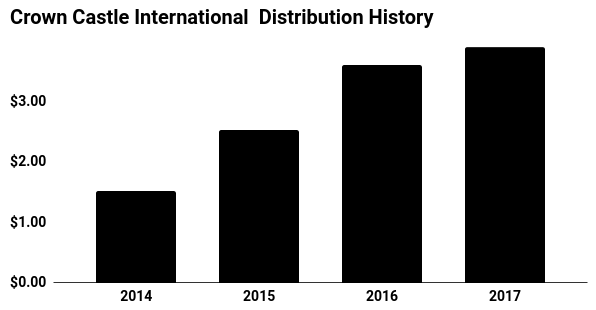 (Source: "Common Stock Dividend History," Crown Castle International Corp., last accessed February 15, 2018.)

These distribution hikes should keep rolling in. Management has gotten into the habit of raising the payout each summer. As that dividend yield starts to creep up, it will put a big floor underneath the unit price.
Hedge Funds Quietly Accumulating Crown Castle
Of course, you can't call this thesis a slam dunk. Crown Castle faces a number of risks, including carrier consolidation and higher rent payments to landowners. The company also faces the possibility of technological obsolescence, as smaller and lighter equipment displaces the need for big bulky towers.
That said, George Soros still sees a big opportunity here. And judging by the surge of hedge fund activity in telecom, the smart money doesn't seem worried about these issues. Dividend hunters should give this name a second look.