Billionaire Finds 10%+ Income Streams Here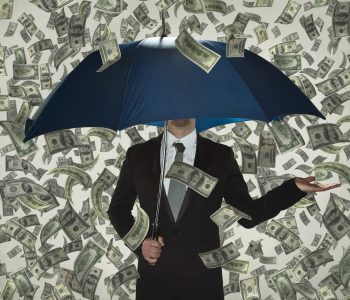 iStock.com/maselkoo99
Smart Money Is Investing Here
It's one of my favorite sources of safe, growing investment income… and apparently billionaire D. E. Shaw agrees with me.
I'm talking about Welltower Inc (NYSE:WELL). The company got its start in 1970 as a small healthcare-focused real estate investment trust (REIT). Management has since built a sprawling property empire, with a focus on senior housing, assisted living facilities, and medical office buildings.
And business, it seems, is booming. Each day, 10,000 Americans hit their 65th birthday. The coming "grey tsunami" has turned healthcare properties into veritable cash cows, with higher rents, better tenants, and lower vacancies.
I wrote about Welltower in a recent issue of my monthly advisory, Retirement Riches. I like the partnership's core properties, situated mainly inside large, urban centers. These markets benefit from constraints on building new supply, which allows Welltower to raise rents each year.
Most of this income gets passed onto investors. Today, the business pays out a quarterly distribution of $0.87 per unit. That comes out to an annual yield of nearly seven percent.
This income stream will likely keep growing, too. Since 2010, management has boosted the distribution on eight occasions. Such a combination of a high upfront yield and growing distributions should turn into lucrative returns.
But I suppose other people have clued in. According to the latest round of Securities and Exchange Commission (SEC) Form 13-F filings, D.E. Shaw revealed that he owned more than 286,000 units in the trust. Looking back over the past few quarters, it seems that the billionaire hedge fund manager has been quietly building a stake in the partnership over quite some time. (Source: "D.E. Shaw & Co., Inc. Form 13F Information Table," Securities and Exchange Commission, last accessed March 12, 2018.)
And that's not all. If you look deeper into the filing, it shows that Shaw has backed up the truck on other senior housing providers. He has ramped up purchases of related names like Ventas, Inc. (NYSE:VTR), Senior Housing Properties Trust (NASDAQ:SNH), and Sabra Health Care REIT Inc (NASDAQ:SBRA).
| | | |
| --- | --- | --- |
| Company | Market Cap | Yield |
| Sabra Health Care REIT Inc | $3.2 Billion | 10.2% |
| Senior Housing Properties Trust | $3.8 Billion | 9.7% |
| Omega Healthcare Investors Inc | $5.4 Billion | 9.7% |
| HCP, Inc. | $10.6 Billion | 6.6% |
| Ventas, Inc. | $17.7 Billion | 6.4% |
| Welltower Inc | $19.8 Billion | 6.5% |
(Source: Google Finance)
Of course, Shaw isn't the only one buying shares, either.
Other hedge fund managers—including Ray Dalio, David Harding, and Ken Griffin—initiated or increased their positions in Welltower. In recent quarters, billionaire Jim Simons has slowly built up a 1.7 million-unit stake in the partnership. (Source: "Welltower Inc. (WELL) – Hedge Fund Holdings," Insider Monkey, last accessed March 12, 2018.)
Why would all of these hedge fund managers be so excited about this industry? I would say it can mean only one thing: they see a lot of upside ahead.